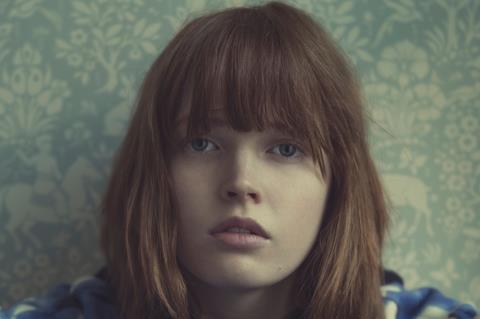 Principal photography has begun in Northern Ireland on Stranger With A Camera, the debut feature from Oscar-winning producer Oorlagh George.
Written and directed by George, the project was developed through the Sundance Institute's Screenwriting and Directing labs. The filmmaker won an Oscar for producing short film, The Shore, directed by her father, Terry George, whose feature credits include In The Name Of The Father and Some Mother's Son.
Stranger With A Camera stars Ellie Bamber (BBC's Les Misérables) with Owen McDonnell (Killing Eve), Michael Shea (Derry Girls) and Brian Milligan (Hunger).
George is producing the film with Mary Ann Marino of US outfit Resonance Content, Molly Egan of Canada's Nickname Pictures, John Wallace of Ireland's Cowtown Pictures.
Aislinn Ní Chuinneagáin of Ireland's Swords Street Films is co-producing.
Stranger With A Camera is about a troubled American teenager stranded in a Northern Irish village after her father is arrested for a 17-year-old murder tied to the IRA. Compelled by her father's secrecy, she teams up with a delinquent cousin to discover more about their family secrets.
Enough Dynamite Productions, Nickname Pictures, Gamechanger Films, Feracious Entertainment, Mary Fisher, Moviehouse, and Blue Lake Entertainment have backed the film and have executive producer credits.
The film is supported by the Sundance Institute, Northern Ireland Screen and Screen Ireland, with additional grant support by The Utah Film Center and Artemis Rising.
"This is a story about the power of empathy among young people in Northern Ireland, as they try to make sense of a history shrouded in secrets and transcend the boundaries and burdens they've inherited," said George.
The five-week shoot is taking place in the Co Down coastal village of Killough.
Stranger With A Camera is a UK-Ireland co-prodution, and the international rights have yet to be licensed.