The Hong Kong Asia Film Financing Forum (HAF) has announced the four projects from young Hong Kong filmmakers that will be pitched during this year's edition of HAF.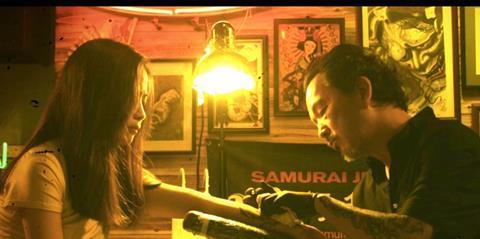 The projects, which have been selected from the Hong Kong Film Development Council (HKFDC)'s First Feature Film Initiative (FFFI), will be presented to an audience of industry professionals, including sales agents, distributors, producers, financiers and festival programmers. The four projects are:
A PELE DA FLOR
Dir: Choi Po-yu
Choi draws from her own experience of battling depression in this drama about a suicidal young woman who befriends an older tattoo artist. Norman Chan will produce the $830,000 (HK$6.5m) project.
UNCLAIMED
Dir: Steve Law
A story of forgiveness about a troubled journalist who is determined to learn the identity and life story of a man found dead in the sea. Film veterans Chan Hing-kai and O Sing-pui will co-produce the $1.28m (HK$10m) mystery drama.
JUST FOR LEASE
Dir: Yorkie Kam
A thriller is set in coffin home – a common living environment in Hong Kong where people are cramped into a tiny space. Catherine Kwan serves as producer on the $1m (HK$8m) project.
LEAVES FALL IN SPRING
Dir: Riley Leung
A young taxi driver spends the best years of his life looking for his roots, while missing out on life's many other opportunities, including love. Dan Ip produces the $750,000 (HK$6m) drama.
The four young filmmakers will be offered advice by industry mentors on how to polish their presentations, while a dedicated Operation Greenlight team will assist them to schedule meetings with interested parties afterwards.
"Operation Greenlight is an important platform for emerging filmmakers to present their works to established industry professionals," said HKFDC secretary general Wellington Fung. "Hong Kong has a long history of developing young local talent, many of whom have become internationally recognised filmmakers."
Operation Greenlight will take place on Wednesday, March 20 at the Hong Kong Convention and Exhibition Centre.
Meanwhile, HAF organisers also announced that three new awards will be handed out at this year's edition of its main financing event – the WIP Documentary Award ($10,000), presented by CreateHK, HKFDC and HAF; the KOFIC Award ($12,800), from the Korean Film Council; and the Cinerent Award (RMB150,000), presented by Cinerent Beijing.