EXCLUSIVE: Howard Barish's Kandoo Films to fully finance low-budget features; Paradigm to handles sales.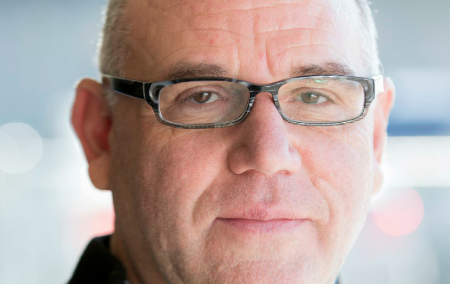 Howard Barish, the Canadian Los Angeles-based producer of the Oscar-nominated documentary 13th who helped launched Ava DuVernay's directing career, has set up a fund for low-budget features.
Barish, the founder and president of Kandoo Films who established a successful promos and branding business after he relocated from Toronto to Los Angeles in the early 1990s, has revealed details of the first two projects.
Little Star and Skin In The Game are in post and shot last year over 14-16 days in Los Angeles.
Kandoo fully financed the titles as it will do on the entire slate and Barish expects to back six to eight low-budget features in all. Paradigm will handle sales on the slate.
Little Star is directed by Dave Schwep and stars Analeigh Tipton and Tyler Labine in the tale of a troubled starlet who engages with a reclusive landlord. Lauren Bowles and Monique Coleman also star in the psychological drama.
Human trafficking drama Skin In The Game stars Erica Ash and centres on a woman who enlists the help of a former prostitute when her 15-year-old daughter is abducted off the streets.
Rounding out the cast are Elisabeth Harnois, Angelica Celaya, Sammi Hanratty, Stefanee Martin and Gideon Adlon. Adisa directs.
A third feature is earmarked for a June start, followed by another in October-November, and possibly a sixth project in December.
The fund is backed by high net worth individuals and is targeted at first-time directors, including those who come from the commercials world. Genres will include drama and some horror.
"It's going to give certain people an opportunity where they would probably never get that shot elsewhere – a chance to tell their story," Barish said. "They will get enough cash and enough resources to tell a good story and show their craft."
Barish was inspired to set up the fund following his experiences on Middle Of Nowhere, DuVernay's second feature that brought her to the attention of the film community when it won the directing award at Sundance 2012.
"It really opened my eyes to how you could make movies outside the studio system and with smaller budgets," Barish said. "When you have these films you're really in your own sandbox. It allows filmmakers to make the film they want to make."
DuVernay had rented an office in the building owned by Barish and was a publicist at the time looking to move into filmmaking.
She had the script for Middle Of Nowhere and had saved up $50,000. Barish said they could do it for $200,000, so they shelved the project and he served as executive producer her first feature, I Will Follow.
After that film opened theatrically in October 2011, Barish raised money for Middle Of Nowhere and they went into production nine weeks later. DuVernay's AFFRM distributed both films.
By now Barish and DuVernay have made seven films together, including 13th.
Barish, who started out as an assistant director in Toronto, is also developing higher profile, socially relevant films.