Michael Ford, the two-time Oscar-winning set decorator whose credits included Titanic, several James Bond films and Star Wars: Episode V – The Empire Strikes Back has died at the age of 90.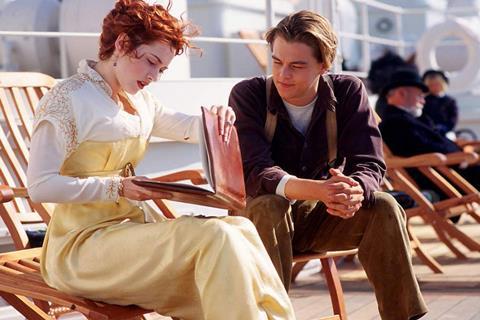 Ford began his career in the early 1970s, working as an assistant art director on several UK features including Up The Front and The Alf Garnett Saga. He also held the same position on TV series The New Avengers.
In 1980, he took up the position of set decorator on sci-fi blockbuster Star Wars: Episode V – The Empire Strikes Back, which shot at the UK's Elstree Studios. From there, he worked on a variety of high-profile features throughout the 80s and 90s.
He received his first Oscar nomination in 1981 for his work in the art department on The Empire Strikes Back, before winning his debut Oscar the following year for Raiders Of The Lost Ark. He was again nominated in the art department of Star Wars sequel Return Of The Jedi in 1984, before winning his second Oscar in 1998 for his and art director Peter Lamont's work on Titanic. Ford's final credit was adventure sci-fi Wing Commander in 1999.
Reacting to the news of Ford's passing, Lamont said: "So sorry to hear about the death of my friend and colleague Michael Ford, known affectionately as the 'Flower Arranger'. [He] collaborated with me on seven productions (Consuming Passions, The Living Daylights, Licence To Kill, The Taking of Beverley Hills, Golden Eye, Titanic and finally Wing Commander) from Mexico to Morocco, LA to Luxenberg and the UK.
"He was a very talented set decorator and artist. I never ever saw him blow a fuse at work, [he was] a true gentleman and we will all miss him."
Peter Walpole, chairman of The British Film Designers Guild, added: "Sad news to hear the passing on Michael Ford. As a production buyer and then an aspiring set decorator, I looked up to Michael with respect and awe. I concur with Peter, he was a true gentlemen. He will be sadly missed."