Robin Pront's drama is up for 10 Ensor Awards this year.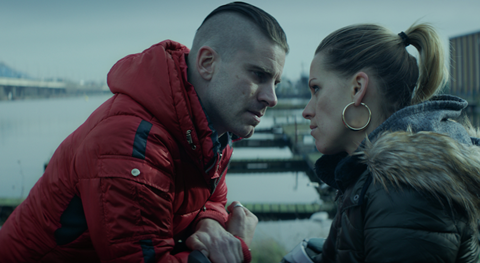 Belgium has selected Robin Pront's featuer film debut The Ardennes as its Best Foreign-Language Film submission for this year's Academy Awards.
The feature is based on a brutal robbery which goes dreadfully wrong. When one of the robbers escapes, he leaves his brother behind to be caught by the police.
Veerle Baetens (The Broken Circle Breakdown) leads an ensemble cast that also includes Jeroen Perceval (Bullhead) and Kevin Janssens (Madonna's Pig).
The Ardennes, which received its world premiere at last year's Toronto International Film Festival as part of the Discovery programme, was announced last week on the longlist for the European Film Awards.
The film also clocked up 10 nominations for this year's Ensor Awards - the Flemish cinema awards - which will be presented in Ostend, Belgium on September 16.
Star Perceval co-wrote the screenplay with Robin Pront. Bart Van Langendonck (Bullhead) produced.
Attraction Distribution are handling international sales. It's US distributor, Film Movement, is planning a theatrical release this autumn.