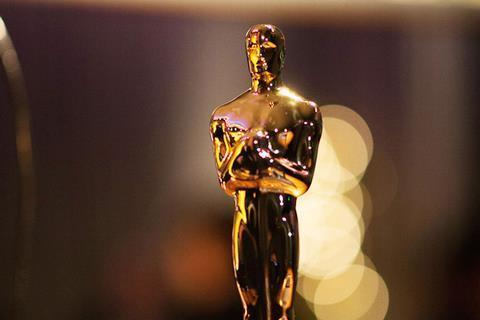 The Academy has pushed back the 93rd Oscar ceremony from February 28 to April 25 2021 in an effort to accommodate early 2021 releases delayed due to the pandemic.
The Academy will announce Oscar nominations on March 15, 2021.
The submission deadline for general entry categories including best picture is now January 15, 2021, and a feature film must have a qualifying release date between January 1, 2020 and February 28, 2021 – extending the standard December 31 cut-off.
The Academy consulted closely with studios and distributors to see when their contenders would be ready in time. Academy president David Rubin and CEO Dawn Hudson said their hope was to "provide the flexibility filmmakers need to finish and release their films without being penalised for something beyond anyone's control."
The organisation also consulted with the Los Angeles Department of Public Health and was advised to push out the dates as far as possible given the difficulty in predicting how Covid-19 will unfold and the possibility of a second wave. "A couple of months is more meaningful on everything from eligibility to actually planning the event and what that may look like," a source told Screen.
Transmission rates in Los Angeles County have been increasing and new cases reached record levels last week, without factoring in the mass gatherings in support of Black Lives Matter protests.
The 93rd Oscars show will take place at the Dolby Theatre at Hollywood & Highland Center in Hollywood and ABC will broadcast live. It is understood the intention going forward, after the upcoming awards cycle, is to return to the January-December qualifying release period. Future eligibility windows and the Oscars show date for 2022 will be announced at a later date. Bafta has also moved back its 2021 awards to April 11, two weeks before the new Oscar dates.
The Oscars submission deadline for specialty categories including international feature film remains December 31.
Some awards strategists have said privately that this could be a challenging season for international features, which so far have hardly received any exposure due to cancelled or postponed festivals such as Cannes. Others have suggested the fact that distributors and campaigners are allowed to set qualifying debuts on digital platforms this season could present new opportunities.
The Oscars date change is likely to mean the Berlinale becomes a particularly critical campaign staging post (for all categories) in the upcoming season, a role it has enjoyed from time to time depending on the Oscars show date in recent years.
Complete revised rules for the 93rd Academy Awards are here.
The Academy's Scientific and Technical Awards presentation, which was scheduled for a June 20, 2020, ceremony in Beverly Hills, has been postponed to a later date to be determined.
The Governors Awards will not take place this autumn. Additional information about the ceremony and selection of honourees will be provided at a later date.
The Academy Museum of Motion Pictures, initially scheduled to open to the public on December 14, 2020, will now open on April 30, 2021.
Key revised dates appear below:
| Preliminary voting begins | Monday, February 1, 2021 |
| --- | --- |
| Preliminary voting ends | Friday, February 5, 2021 |
| Oscar Shortlists Announcement | Tuesday, February 9, 2021 |
| Nominations voting begins | Friday, March 5, 2021 |
| Nominations voting ends | Wednesday, March 10, 2021 |
| Oscar Nominations Announcement | Monday, March 15, 2021 |
| Oscar Nominees Luncheon | Thursday April 15, 2021 |
| Finals voting begins | Thursday April 15, 2021 |
| Museum Gala | Saturday, April 17, 2021 |
| Finals voting ends | Tuesday, April 20, 2021 |
| Oscars Oscar | Sunday, April 25, 2021 |
| Museum Public Opening | Friday, April 30, 2021 |