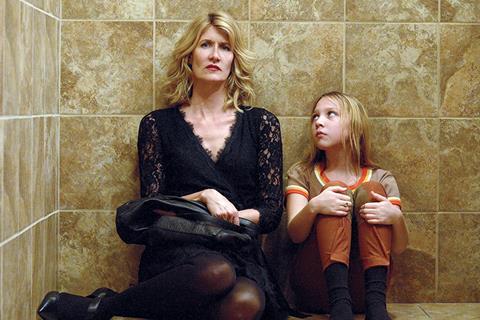 The second edition of Oslo Pix closed on June 10 with Jennifer Fox's Sundance hit The Tale taking the Grand Pix International Award (worth $3,100) as well as winning the audience award. The film stars Laura Dern, Elizabeth Debicki, Isabelle Nélisse and Jason Ritter in the story of Fox's own childhood sexual abuse.
The jury said of The Tale: "It's a shocking and boldly told story about processing repressed trauma and the hesitation with identifying oneself as a victim…The style of storytelling is spirited and unique, strengthened by the feature debuting director's background in documentary filmmaking. This innovative blend of narrative expressions elevates the film from conventional drama, and gives this brutally intimate autobiography the ability to stand as one of this year's most important and memorable pictures."
The Grand Pix Award for best Nordic fiction went to Amateurs by Gabriela Pichler, which the jury said "captures the complexity of society in a laugh out loud and human way." An honourable mention went to Thick Lashes of Lauri Mäntyvaara by Finland's Hannaleena Hauru.
The Grand Pix Award for best documentary – also worth $3,100 – went to The Distant Barking of Dogs by Simon Lereng Wilmont. The jury said it is "a beautiful film about a brutal reality." The doc is about a 10-year-old boy and his grandmother living in a warzone in eastern Ukraine.
The six-day festival showed 76 films from Europe and North America.