Luke Moody, director of programming at the UK's Sheffield Doc/Fest's has left the festival, blasting the 'factual TV dinosaurs' for restricting plurality and 'putting forward a colonial focus' on international issues. His departure comes as DocLisboa co-director Cíntia Gil prepares to take on the role of director, succeeding Liz McIntyre.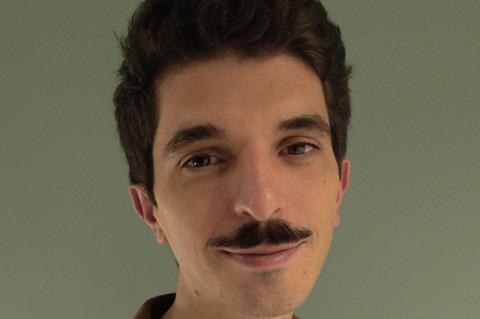 Moody left the festival team last week, telling the BFI's Sight & Sound magazine he quit after this year's festival, blaming the UK factual TV departments' dominance of the Doc/Fest board, which has led to an increased focus on formatted entertainment.
"The only thing I hear from them is self-interest: 'Where's my commission?'," he said.
"They're not performing a job to take the festival forward and accept new partnerships or grow the festival, or support a programme that is progressive. They're from a tradition that is a dinosaur – the likes of Netflix, Amazon, HBO and Hulu are far more progressive and will take their audiences."
The Doc/Fest board is chaired by Two Cities Television's Alex Graham and counts indie producers such as True Vision's Brian Woods and Woodcut Media's Derren Lawford among its members, as well as broadcaster representatives such as BBC2 controller Patrick Holland and ITV controller of factual Jo Clinton-Davis.
Moody, who was previously head of film at Britdoc (since rebranded as Doc Society), said he had tried to bring a new, broader international vision to the role since he joined in November 2016 but had felt stymied by entrenched attitudes.
"Their anchor is the festival as it was 10, 20 years ago – putting forward colonial forms of filmmaking, annually offering and pressuring to include content only relevant to a domestic market and directed by white men over 40," he said. "The chimney needs sweeping before a fire can be lit."
A Doc Fest spokesman said: "The festival can confirm that Luke Moody's contract ended on 17 July, following a three-month notice period.
"Luke delivered a memorable, internationally-led film programme for Sheffield Doc/Fest this year; the festival would like to thank him for his hard work towards the past three editions and commend him for his artistic vision."
The festival is now recruiting for a senior film programmer to work alongside Gil. Interim director Melanie Iredale will return to her role as deputy director in November.
This story first appeared on Screen's sister publication Broadcast.