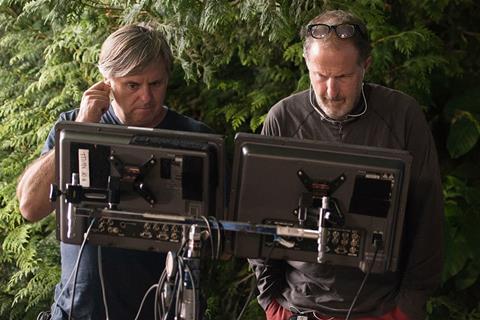 Eugenio Derbez is reuniting with the writer and director of recent box office success Overboard on a remake of French comedy The Valet (La doublure) for Lionsgate's Pantelion Films.
Overboard writer Rob Greenberg and director Bob Fisher will jointly write and direct the remake, with Derbez and Ben Odell producing through their 3Pas Studios.
The original French comedy was written and directed by Francis Veber and grossed nearly $30m worldwide in 2006. It tells the story of a parking valet who pretends to be the lover of a famous fashion model in order to deflect attention from her relationship with a married businessman.
Overboard, based on the 1987 Goldie Hawn comedy and produced by Derbez and Odell for Pantelion and MGM, has grossed $30.1m over its first 10 days at the North American box office. It had the biggest opening ever for a comedy in Derbez's home territory of Mexico.
Last week Derbez and Odell also announced a deal to develop television series for Lionsgate's Television Group and streaming platforms.
Before Overboard, Greenberg was an Emmy-winning writer and director on TV series including How I Met Your Mother and Frasier while Fisher wrote feature comedies including We're The Millers and Wedding Crashers.
Commenting on their new project, Derbez and Odell said: "The Valet is about a hard working Latinx person who is invisible to the world but through hilarious circumstance comes to be seen as the worthy human being he is. The story couldn't be timelier and we are so happy to be working with Rob and Bob again to tell this story in the funniest, most heartfelt way possible."
Pantelion CEO Paul Presburger added: "We're thrilled to reunite with Eugenio and the talented creative team behind our incredible success Overboard. Hispanic moviegoers are one of the largest and fastest-growing demographics at the box office, and we can't wait to bring them another hilarious comedy classic with our own spin. The Valet, from our Globalgate Consortium Partner Gaumont, is exactly the type of story that will resonate in the US and Latin America."