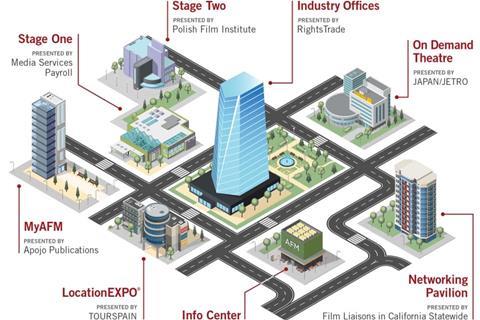 AFM 2020 Online executives have announced additional speakers and added sessions on diversity, AI and documentaries to the event, which runs from November 9-13.
All in all the market is bringing more than 70 sessions and 200 speakers over five days, including panels on cultural competency in storytelling, casting for a green light, distributing documentaries, and using artificial intelligence to achieve success.
Producer Cassian Elwes (Mudbound, upcoming The United States vs. Billie Holiday), Participant Media VP of narrative film Elizabeth Haggard, and screenwriting career consultant and coach Lee Jessup will take part in AFM's Pitch Conference.
The session 'Discover New Voices' presented in partnership with Winston | Baker will hear from Curiosity Entertainment founder and producer Adhrucia Apana; Janaé Désiré of CAA Media Finance; Verve TV and lit agent Gina Reyes; Manatt, Phelps & Phillips partner Sophia Yen; and Viviana Zarragoitia, vice-president of Three Point Capital.
Speakers include Magnolia Pictures head of acquisitions John Von Thaden, Dogwoof CEO Anna Godas, producer Randall Emmett, and Cinelytic founder and CEO Tobias Queisser.
Additional topics and speakers joining AFM's two online stages and previously announced conferences, panels, conversations, workshops, podcasts and presentations, include:
As previously announced, AFM's programming will kick off on November 9 with one-on-one conversations with Solstice Studios president and CEO Mark Gill, and Neon president of distribution Elissa Federoff.
Ahead of the Monday start date, three virtual buildings on the AFM campus go live tomorrow (November 4) for pre-market screenings and project previews: Industry Offices, LocationEXPO, and On Demand Theatre.