Works-in-progress event will run June 20-22 in Paris.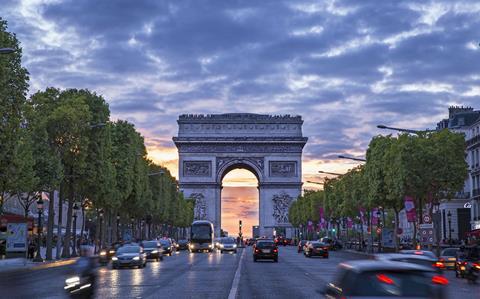 US indie directors Charlie Birns and Madeline Olnek will present features at the sixth edition of US in Progress in Paris.
Due to take place June 20-22, the event is a joint initiative between the American Film Festival in Wroclaw, the Champs-Elysées Film Festival in Paris and Black Rabbit in New York.
A total of five feature-length fiction works and documentaries will be presented at the event including Birns's surrogate mother drama Family Affairs, his debut feature after a trio of shorts.
Respected New York playwright and film-maker Madeleine Olnek will present her Emily Dickinson-inspired third feature Wild Nights With Emily.
Rough-cuts of the participating films will be presented to 40 European sales agents, distributors, festival programmers and producers.
The winning film will get post-production, acquisition and promotion services offered by a number of sponsors from the independent cinema scene in Paris.
US in Progress takes place twice-yearly in Paris and Wroclaw. The next edition in Wroclaw in October 2017 during the American Film Festival.
THE SELECTION
Human Affairs
Dir: Charlie Birns
Produced by Charlie Birns and Krista Parris
Wild Nights with Emily
Dir: by Madeleine Olnek
Produced by Casper Andreas, Max Rifkind-Barron and Anna Margarita Albelo

The Rainbow Experiment
Dir: Christina Kallas
Produced by Allison Vanore
About a Mountain
Dir: Lily Henderson
Produced by Joey Carey, Keith Miller and West McDowell
The Pervert
Dir: Jack Dunphy and Nathan Silver
Produced by Matthew Ellison, Steven Hudosh and Nick Rafferty