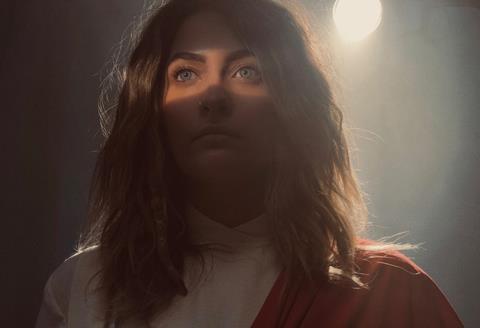 Model and actor Paris Jackson has joined Bella Thorne, Gavin Rossdale and Josie Ho on thriller Habit that counts Cassian Elwes' Elevated Films among its producers and has Voltage Pictures on board to handle international sales.
Jackson (see first-look photograph) will play Jesus in the feature about a street-smart party girl with a Jesus fetish who gets mixed up in a violent drug deal and finds a possible way out by masquerading as a nun. Donovan Leitch, 852 Films, Martingale Pictures, Voltage Pictures, Cloudlight and Elevated Films are producing.
Janell Shirtcliff is directing Habit from a script by Shirtcliff and Suki Kaiser, based on a story by Libby Mintz, Shirtcliff and Kaiser.
Leitch serves as producer along with Ho, Michael Suppes, Chris Pak Yu Mung, Chan Pang Chun, Damon Lawner, and Libby Mintz.
Executive producers are Elwes, David Unger, Will French, Adam Edelman, Suki Kaiser, Conroy Chan, Paul Miloknay, Thorne and Voltage Pictures' Nicolas Chartier
Elevated Films represents US rights to the project.
Jackson is the daughter of the late Michael Jackson. Her feature credits inlude Gringo and The Space Between.