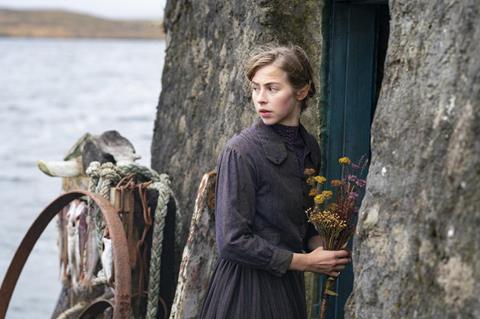 UK-based Parkland Pictures has boarded world sales on Richie Adams' US drama The Road Dance, which won the audience award at the 2021 Edinburgh International Film Festival (EIFF).
Parkland will debut the film at next month's online American Film Market (November 1-5), while sister company Parkland Entertainment will handle distribution in the UK and Ireland, aiming for a spring 2022 theatrical release.
Inspired by true events, the film follows a young woman coming of age in a small island community before the First World War. She dreams of a life away from her strict home; before tragedy strikes twice, at a village party and then when her boyfriend is sent to war.
Hermione Corfield leads the cast, alongside Morven Christie and Mark Gatiss.
The film is produced by Uinta Productions, Jim Kreutzer and Maryilene Blondell of Sheridan Road Productions, Steve Shapiro of Das Films, and Argus Entertainment Capital.
Previous winners of the EIFF audience award include Dave Maclean's Schemers in 2019 and Travis singer Fran Healy's Almost Fashionable: A Film About Travis in 2018.