Debut feature is from co-directors Marie Amachoukeli, Claire Burger and Samuel Theis.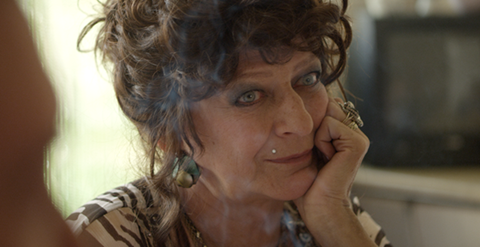 Party Girl, the debut of writer-directors Marie Amachoukeli, Claire Burger and Samuel Theis, is to open the Official Selection of Un Certain Regard at the Cannes Film Festival on May 15.
Produced by Elzévir Films and distributed by Pyramide Films, Party Girl centres on the life of Angélique, a 60 year-old nightclub hostess who still loves men and enjoys partying, but now as the senior member on staff, feels she has reached the end of the line.
On an impulse, she agrees to marry her regular client, Michel. The film is described as "a portrait of a free woman who has chosen to live on the margins of conventional society, and delves deep into a France that is often underrepresented". The lead role is played by the real-life Angélique.
The three co-directors met at Fémis, where they studied screenwriting and editing and began their collaboration. They produced short films that have secured awards at several festivals: Forbach (Cinéfondation Second Prize, Festival de Cannes 2008 and Grand Prix at the 2009 Clermont-Ferrand International Short Film Festival), C'est gratuit pour les filles (Semaine de la Critique 2009 - César Award for Best Short Film, 2010), and Demolition Party (2013).
The full programme for Un Certain Regard will be announced, together with the full category of Official Selection, on April 17 in Paris.
Last year's Un Certain Regard opened with The Bling Ring from US director Sofia Coppola.