In her expanded role the executive will oversee a division responsible for negotiating the production and talent deals across a broad portfolio of films.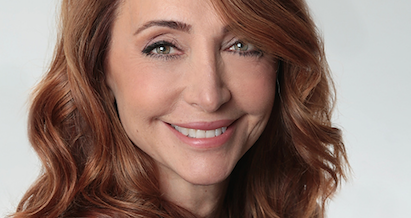 Laucella will continue to report to Lionsgate general counsel and chief strategic officer Wayne Levin.
She has handled production and talent deals for The Hunger Games: Catching Fire and The Hunger Games: Mockingjay – Part 1 as well as the upcoming The Hunger Games: Mockingjay – Part 2.
Laucella has also structured and negotiated talent deals for director Francis Lawrence and Jennifer Lawrence as well as many of the other principal cast members on the franchise.
In addition she has structured and negotiated production and talent deals for the first two installments of Lionsgate's Divergent franchise as well as the upcoming Allegiant and other upcoming event films such as Gods Of Egypt, the live-action Power Rangers series, Deepwater Horizon starring Mark Wahlberg, The Last Witch Hunter starring Vin Diesel and Damien Chazelle's La La Land And Wonder.
"Patricia is a skilled financial strategist, superb negotiator and a great team leader," said Lionsgate Motion Picture Group co-chairs Rob Friedman and Patrick Wachsberger and Levin.
"She and her team are providing critical legal support to an expanding portfolio of high-profile event pictures, and her multi-disciplinary business and legal skills combined with her leadership abilities have earned the respect of her colleagues throughout the Lionsgate family."
"I'm fortunate to work within the dynamic, innovative and entrepreneurial studio environment created by our amazingly talented senior management team, and it's a thrill to play a role in assembling such an exciting pipeline of films," said Laucella.
"I'm also very lucky to work with such a skilled business and legal affairs team, and I'd like to extend particular thanks to my colleague and counterpart Robert Melnik, who is a pillar of Lionsgate's business affairs activities and an incredibly adept talent negotiator."
The summa cum laude graduate of New York University and cum laude graduate of Harvard Law School began her studio career as a production lawyer at Warner Bros.
She subsequently held business and legal affairs executive positions at MGM, Sony Pictures and Paramount Pictures before joining Summit Entertainment as head of motion picture production legal affairs. She has negotiated deals for films collectively grossing approximately $8bn at the worldwide box office.