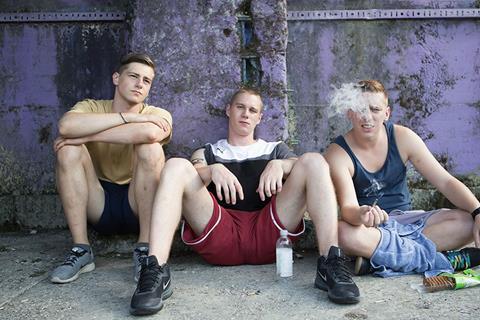 Peccadillo Pictures has picked up UK and Ireland rights for Consequences, the debut feature from Slovenian-born writer-director Darko Štante.
The Slovenian film will have a limited theatrical run, followed by a home entertainment and VOD release in 2019.
It premiered at Toronto International Film Festival in September, and will make its UK bow on Wednesday October 17 in the 'Dare' strand at the BFI London Film Festival.
Set in a correction facility for troubled youths, Štante's film follows 17-year old Andrej (Matej Zemljič), who is exploited by fellow inmate Željko (Timon Šturbej) in return for keeping his homosexuality a secret.
The feature was produced by filmmaker collective Temporarma in co-production with Austria's Zwinger Film and Slovenia's NuFrame and 100. Jerca Jerič and Andraž Jerič produce, with financing from the Slovenian Film Centre and Film Studio Viba Film.
The deal was struck between Tom Abell, MD at Peccadillo Pictures, and Danya Hannah, head of international sales at Wide Management. The title is the first Slovenian film on Peccadillo's release slate.