The upcoming fantasy comedy is directed by Monty Python's Terry Jones.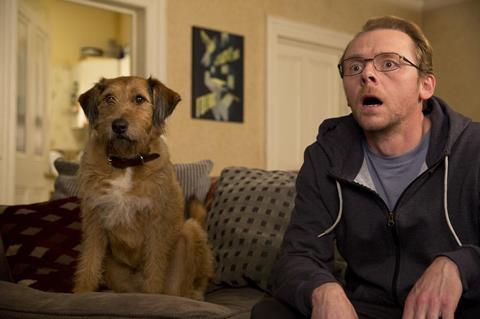 GFM Films has sold Terry Jones-directed Absolutely Anything to HuaHua Media and Beijing YueHua Entertainment for China.
The deal was negotiated by Edoardo Bussi for GFM Films, producer Ben Timlett, Kefei Wang for Huahua Media and Kiki Du for Yuehua Entertainment.
The fantasy comedy stars Simon Pegg, Kate Beckinsale, Rob Riggle, with the Monthy Python troupe voicing the galactic aliens who give Pegg's character Neil the ability to do "absolutely anything". The late Robin Williams voices Neil's dog, Dennis.
The film was written by Jones and Gavin Scott and produced by Ben Timlett and Bill Jones' Bill and Ben Productions.
Absolutely Anything is currently in post production with visual FX by London-based NVizible and Base in China. The film will be completed and delivered in Feb 2015 and its UK premiere will be through Lionsgate next spring/early summer.
Speaking about the China deal, Bussi and Timlett said the "growing importance of the Chinese box office" meant signing the distribution agreement would prove "a big plus for the film".
Huahua Media and Yuehue Entertainment are both co-producers with China Film Group in the Paramount Pictures 3D fantasy movie Marco Polo.