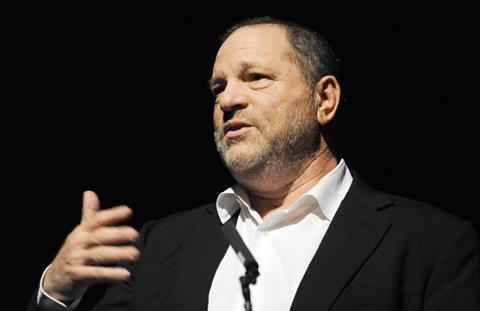 The Producers Guild Of America (PGA) said late on Friday night it was moving the emergency board meeting to discuss Harvey Weinstein's membership to Monday following what Screen understands was a breach in confidentiality.
A statement released by a PGA spokesperson said: "To ensure confidentiality of its proceedings, the Producers Guild of America has moved its special meeting of the National Board of Directors to Monday morning."
It was unclear what the breach entailed or who was involved. The spokesperson had not responded to Screen with a full explanation at time of writing. The PGA meeting was originally set for Saturday.
The PGA board will address whether and how to take disciplinary action against the disgraced film mogul, who is now understood to be residing at a rehabilitation facility in Arizona after he was fired by The Weinstein Company board in the wake of rape, sexual assault and sexual harassment allegations.
The board will also discuss what measures it can take to educate members and the industry on the broader topic of workplace conduct.