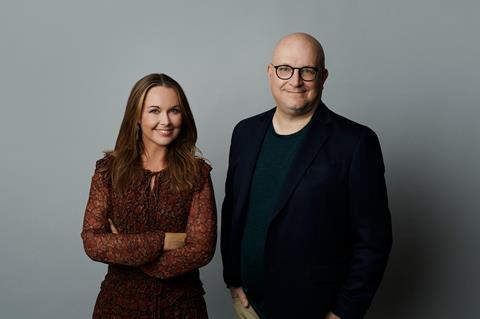 The staggered European rollout of WarnerMedia's burgeoning streaming platform HBO Max will begin October 26, in the six territories of Sweden, Denmark, Norway, Finland, Spain and Andorra, the platform announced on Wednesday.
It follows confirmation by HBO MAX EMEA general manager Christina Sulebakk during France's Series Mania TV festival and industry event at the end of August that the European rollout would kick off in 2021, despite rumours over the summer that it might be put back to 2022.
A second round of central and Eastern European territories – comprising Bosnia and Herzegovina, Bulgaria, Croatia, Czech Republic, Hungary, Moldova, Montenegro, North Macedonia, Poland, Portugal, Romania, Serbia, Slovakia and Slovenia – will then come online in 2022, the platform said.
Denis Villeneuve's sci-fi epic Dune, which is due to launch simultaneously in theatres and on the platform in the US on October 22, does not look set to come onto the European service immediately. A spokesperson clarified that Warner Bros' films will be available on the service but that the day-and-date model will only be applied in the US in 2021.
October's launch will be accompanied by a special virtual event. A trailer released on Wednesday teased the platform's inaugural offering, which will include US dramas like Scenes From A Marriage and Generation; European series; Spanish hit 30 Coins; Danish original Kamikaze and Swedish hockey team drama Beartown; and a slew of feature film titles in the WarnerMedia library including Suicide Squad and Godzilla vs. Kong.
"This is a historic moment as HBO Max lands in Europe," said Johannes Larcher, Head of HBO Max International. "WarnerMedia movies and series like Harry Potter, Game of Thrones and The Big Bang Theory are passionately consumed by fans all across Europe, and HBO Max has been created to provide them with the most intuitive and convenient viewing experience to watch these and a diverse range of other amazing titles."
HBO Max first went live in the US in May 2020 and was then launched in 39 territories across Latin America and the Caribbean in June 2021.