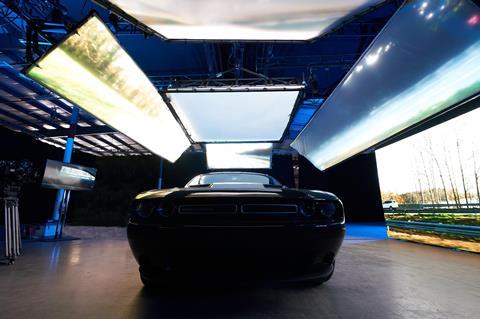 In a development that has particular benefits during the pandemic, Pinewood Atlanta Studios in the US state of Georgia has launched a virtual production LED rig built on existing mechanics used in The Mandalorian.
The plug-and-play technology enables production to capture shots with a virtual background, including traditional action shots set in a vehicle with a moving background.
The expandable rig, designed to eliminate the need for traditional car process trailers and set-builds, can be transferred to any stage on the 700-acre Atlanta lot.
It was developed with MBS Equipment Company innovation arm MBSi, full- production solutions company Fuse Technical Group, and staging and rigging design experts SGPS/ShowRig.
It is anticipated that by autumn 2021 the rig will expand to a permanent stage installation in Pinewood Atlanta's recently announced Phase IV facilities, with a capacity of up to three cameras.
"LED virtual production technology offers tremendous opportunities for filmmakers; whether it's car process work, live set extensions or interactive lighting effects," said Erik Messerschmidt, who is David Fincher's cinematographer on Netflix's upcoming awards season contender Mank and also worked on the imminent HBO Max series Raised By Wolves from Ridley Scott.
"This particular technique is valuable in the age of Covid, when insert cars and extensive location work are compromised or otherwise impossible."