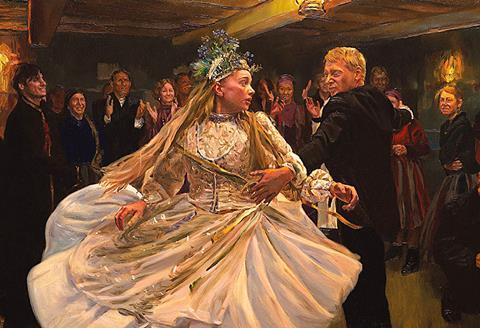 Poland is submitting animated featureThe Peasants as its candidate for best International feature film for next year's Academy Awards.
Co-directors DK Welchman and Hugh Welchman used the same painting animation technique as in their previous film Loving Vincent forThe Peasants.
The Peasants had its world premiere in the Special Presentations section at the Toronto International Film Festival earlier this month, with international sales being handled by New Europe Film Sales.
Last weekend saw The Peasants win its first ever audience prize in Poland when festival-goers at the Polish Film Festival in Gdynia voted for the film to receive the Audience Award.
The film also received a Special Award specially created this year to recognise its "unique film form".
The Peasants will be released in Polish cinemas by Next Film on October 13.
Loving Vincent was nominated for an Academy Award, BAFTA and Golden Globes and won the Best Animated Feature Film at the 30th European Film Awards in Berlin in 2017, among many other prizes around the globe.
Hugh Welchman was the producer of Suzie Templeton's stop-motion animation Peter & The Wolf which won the Academy Award in the Best Animated Short category in 2008.
Twelve Polish films gone forward to compete for Academy Awards for the Foreign Language Film/International Feature Film category.
They have included Roman Polanski's Knife In The Water, Andrzej Wajda's Man of Iron, Agnieszka Holland's In Darkness, and, most recently, Jerry Skolimowski's EO in 2022. Pawel Pawlikowski's Ida went on to win Oscar in 2014.