UK production outfit Mad as Birds has picked up film rights to Austin and Howard Mutti-Mewse's book I Used To Be In Pictures: An Untold Story Of Hollywood and is planning a feature film adaptation.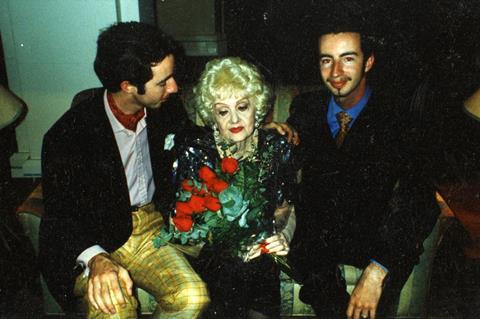 Published in 2014, the book offers an insight into the Golden Age of Hollywood by telling the story of how two teenage brothers from New Maiden, England, connected to a group of iconic Hollywood film stars in the 1980s through a series of letters.
After making contact with stars including Bette Davis, Marlene Dietrich, James Stewart and Elizabeth Taylor, all of whom had reached the twilight of their careers, the pair established a regular rapport with the group that took them all the way to a BBQ at Frank Sinatra's house.
Mad as Birds is teaming with former Warner Bros marketing exec Con Gornell, who recently left the studio after 20 years, as producers on the project. Gornell met the brothers behind the book several years ago and introduced them to Mad as Birds.
The brothers said that they had received interest from studios but after meeting the Mad as Birds team decided that they were "unequivocally the right choice".
Based in both the North West of England and North Wales, Mad as Birds was co-founded by Celyn Jones and Andy Evans. To date, the company has produced Elijah Wood's Set Fire To The Stars and the upcoming The Vanishing (formerly Keepers) starring Gerard Butler and Peter Mullan.
During this year's American Film Market in Los Angeles, Mad As Birds production Poms, the comedy starring Diane Keaton and Jacki Weaver and made with Sierra Pictures, scored one of the markets glossiest deals when STX Entertainment swooped on US rights. Also in the pipeline is Six Minutes To Midnight starring Judi Dench, Jim Broadbent and Eddie Izzard with Lionsgate. Both of those projects are now in post-production.