Nearly 50 Latin American producers, financiers and commissioners to attend.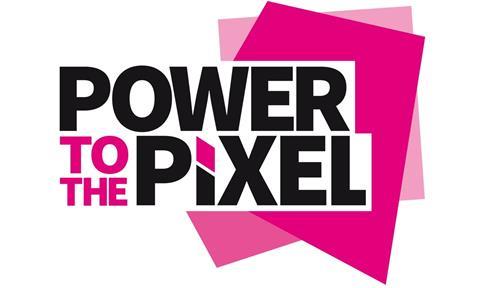 Power to the Pixel has announced the delegation of 48 producers, financiers and commissioners set to attend Power to the Pixel: The Cross-Media Forum (Oct 13-16) - held as part of the 59th BFI London Film Festival (Oct 7-18)
Leading the Latin American delegation are funds INCAA (Mexico), IMCINE (Mexico) and RioFilme (Brazil).
Each fund brings with them a group of production companies, executives and media experts will participate in the Conference (Oct 13), Pixel Market Finance Forum (Oct 14), Pixel Market Meetings (Oct 15) and the annual Think Tank (Oct 16).
Other partners of the delegation are ABPITV, the Brazilian TV Producers Association, leading Latin American entertainment lawyer, Cesnik Quntino & Salinas and Brazilian co-production specialist, Filmcup Institute.
The British Council have also supported the attendance of 16 producers and company representatives working in cross-platform and interactive media innovation from across Argentina, Brazil, Chile, Cuba, Colombia, Mexico, Peru, Venezuela and Uruguay.
Participants of the Focus include:
Carina Schulze, CEO, Chatrone (Book of Life);
Natalí Schejtman, exec producer, Canal Encuentro (Primal);
Jaime Romandía, producer, Fotosintesis Media (Reygadas, Heli)
Fernando Salem, director, El Perro En El Luna (The Amazing Journey of Zamba);
Pablo Aristizabal, creator, IDoTainment Transmedia of Iberoamerica (Aula365).
Participating National Fund heads include Manoel Rangel, president of the National Cinema Agency in Brazil (ANCINE); Claudia Triana de Vargas, exec director of Proimágenes in Colombia; and Jorge Sánchez Sosa, exec director of The Mexican Film Institute (IMCINE).
Pixel Market projects
Six participants attending with a selected Pixel Market project will also be presented in a special panel at The Pixel Market Finance Forum on Oct 14. They include:
Baquaqua – Journey Towards Freedom Marcos Ferreira, mobCONTENT (BR)


Hawc: Apparent Horizon Manuel Alcalá, PROYECTA (MX)


Según Roxi (According To Roxi) Lucas Mirvois, La Maldita ® Entertainment (AR)


Siesta Fernando Salem, El Perro en la Luna (AR)


The Angel In The Clock Jaime Romandía, Miguel Angel Uriegas & Mariano Vives, Fotosintesis Media (MX)


The Interactive Adventures Of Dog Mendonça And Pizzaboy Martina Santoro, OKAM STUDIO (AR)
LATAM PARTICIPANTS
BCA = British Council Award
Argentina
INCAA supported
Pablo Aristizabal, CEO, A365 Studios
Nicolas Dalmasso, Advisor, Incaa
Damian Kirzner, Founder, Mediamorfosis
Lucas Mirvois, Partner & Creative Director, La Maldita (BCA)
Maria-Laura Ruggiero, Founder, Seirenfilms
Fernando Salem, Director El Perro En El Luna
Martina Santoro, Founder & CEO, Okam (BCA)
Ana Clara Tortone, Producer, Beto
Others
Alejandro Schejtman, Executive Producer-Interactive Projects, Canal Encuentro
Alejandro Marano, Executive Director, Construir.Tv
Valeria Zamparolo, Arts Manager, British Council
Mexico
Imcine And Promexico supported
Mauricio Albin Lopez, Subdirector Digital Economy, Promexico
Manuel Alcalá, Creative Director, Proyecta
Gabriela Acosta Gómez, Director, Group Muv (BCA)
Luis Eduardo Archundia Ortiz, Creative Industries Business Intelligence, Promexico
Alejandro Balassa, President, Blindspot
Carlos Eduardo Gutierrez Medrano, CEO, Metacube
Jaime Romandía, CEO & Founder, Mantarraya (BCA)
Luis Patricio Salmón Bada, Founder, Mighty
Andres Reyes Botello, Founder, Boxel Animation
Paula Stefani, Executive Director Film In Latino, Imcine
Jorge Sánchez Sosa, President, Imcine
Monserrat Sánchez Soler, Head Of International, Imcine
Brazil
Riofilme, Firjan And Sivac supported
Marcos Ferreira, CEO, Mobcontent
Malu Miranda, Founder & Managing Director, Lupa Filmes
Carina Schulze, CEO, Chatrone (BCA)
Edison Viana, Investment Manager, Riofilme
Cesnik Quintino & Salinas
Rodrigo Kopke Salinas, Founder & Partner, Cesnik, Quintino & Salinas
Abpitv
Mary Morita, Head Of International, Abpitv
Others
Felipe Freire De Almeida, Founder & CEO, Mr Plot
Janaina Augustin, Executive Producer & Account Manager, O2 Films (BCA)
Luciana Dolabella, Founder, Filmcup Institute (BCA)
Manoel Rangel, President, Ancine
Chile
Elizabeth Carmona Castillo, Director, Atiempo Studio (BCA)
Nicolás Mladinic Draguicevic, Head Of Creative Industries, Corfo
Colombia
Claudia Triana De Vargas, Executive Director, Proimágenes
Juliana Arias, Marketing & Communications, Proimágenes (BCA)
David Herrera, CEO, Infilmhouse Entertainment (BCA)
Jaime Tenorio, Commissioning Editor, Señal
Cuba
Jorge Wilson Sanchez, Eictv - British Council
Peru
Marco Condori Oymas, CEO, Imaginacción Films (BCA)
Uruguay
Patricia Lockling, Unagi Films (BCA)
Daniel Fernández Melo, Docmontevideo (BCA)
Venezuela
Ruben Sierra Salles, Director, Wow Media (BCA)