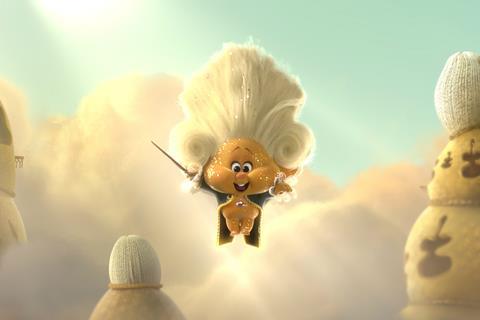 In highly anticipated comments after a war of words erupted over release windows this week, NBCUniversal (NBCU) CEO Jeff Shell said he expected premium VoD will complement, not replace, theatrical distribution when cinemas reopen.
The executive inflamed tensions between exhibition and distribution sectors when he told The Wall Street Journal on Tuesday that the premium VoD (PVoD) launch of Trolls World Tour – which was accelerated after the Covid-19 pandemic forced theatres to close – exceeded expectations and predicted NBCU and its Universal Pictures division would release films theatrically and on PVoD.
His comments prompted the world's largest cinema group AMC Theatres to say it would no longer release Universal films at its global sites, sparking a broader, acrimonious exchange involving similar comments from Regal owner Cineworld, and barbed retorts from Universal and the National Association Of Theatre Owners.
Shell attempted to restore some semblance of order in a Q1 earnings call by parent company Comcast on Thursday (April 30). Asked about the company's thinking on the theatrical business in a post-Covid-19 world, Shell said, "On the PVoD question, I spent a big chunk of the last decade in the film business and there's no question that theatrical is someday again going to be the central element to our business and the film business.
"It's how people make their movies and how they expect the movies to be seen. But the flip side is the majority of movies, whether we like it or not, are being consumed at home and it's not realistic to assume that we're not going to change, that this part of the business isn't going to change, like all parts of the business are going to change."
Shell continued, "As you mentioned, we're in a current unprecedented environment. We had a number of films including Trolls [Word Tour] that we had worked very hard on and invested a lot of money in, and we really had a choice. Do we delay those movies to a time when we think the theatres are going to be open again? We did that with Fast [F9] and Minions [Minions: The Rise Of Gru]. Do we sell them or move them to streaming – some of our other competitors have done that – or do we do something new to preserve the premium nature of movies?
"And that's how we came up with the PVoD offering. And first of all I couldn't be more pleased with Donna Langley [Universal filmed entertainment group chairman] and her team [and] how they executed this. The numbers are really interesting. It provided consumers with a product that they desperately needed at home, particularly if you have a bunch five-year-olds and seven-year-olds running around. And it was good for employees, it kept them working on something, and it gave us an ability to make some money on something that we were proud of.
"The question is when we come out of this what is going to be the model and I would expect that consumers are going to return to the theatres and we will be a part of that. And I also would expect that PVoD is going to be a part of that offering in some way. It's not going to be a replacement but it's going to be a complementary element and we're just going to have to see how long that takes and where that takes us."
In his opening comments on the call, Comcast chairman and CEO Brian Roberts said of the PVoD release of some films, "While we're very pleased with the PVoD success, the particular circumstances of each film are unique and we will determine our future distribution approach on a title-by-title basis."