Jason Kasperski and Jenny Bloom have been promoted to vice-president – corporate communications, and vice-president – film publicity, respectively.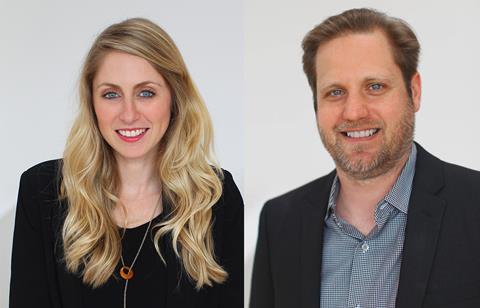 The executives will continue to work closely with Prodigy PR president and CEO Erik Bright, who co-founded the company in 2009 with former distribution and publicity executive and Prodigy PR COO Alex Klenert.
"Jenny and Jason have grown into exceptional media strategists so this is a natural step and most deserved," said Bright.
Kasperski has worked in public relations for more than a decade and joined Prodigy PR in 2012.
His corporate accounts include Gersh, Electric Entertainment, XYZ Films, Das Films, Spotted Cow, Freestyle Digital Media and STRIVR Labs. Prior to Prodigy PR he was a literary publicist with Hilsinger Mendelson West.
Bloom arrived at the Santa Monica-based firm in 2013 and has overseen theatrical campaigns for such films as 99 Homes, Under The Shadow, and Last Days In The Desert.
She has held positions at the Los Angeles Film Festival, the Palm Springs International Film Festival, and the Denver Film Festival, among others.