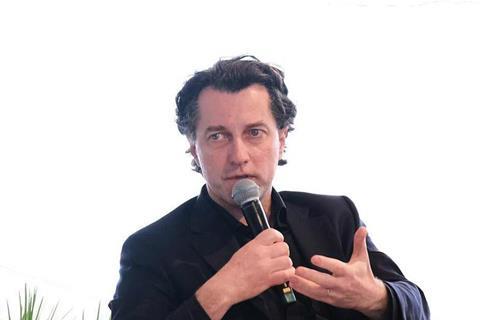 Producer Dominique Boutonnat has been named as the new president of France's National Cinema Centre (CNC) in a controversial move by French president Emmanuel Macron's centrist government.
He replaces long-running chief Frédérique Bredin, who stepped down abruptly on July 10 amid a growing row over government plans to overhaul France's successful and generous state film funding system.
Many cinema professionals are suspicious of Boutonnat who is a close associate of Macron and financier of his 2017 presidential election campaign, as well as the author of a controversial government-commissioned report looking at the role private finance could play in French film funding in the future.
Operating under three different company banners – Chaocorp Distribution, Electrick Films and Kea Productions – 49-year-old Boutonnat's 25 credits include associate producer on Heartbreaker, Untouchable and My Sweet Pepper Land and more recently producer on My Zoe and Money.
Rumours that Boutonnat was in frame for the CNC post following Bredin's departure sparked a series of pre-emptive protests including an open letter from 70 top French directors, describing the producer's potential appointment as "clientelism" due to his long-running links with Macron.
A number of professionals have expressed concern over Boutonnat's ideas around shaking up French film finance using private investment funds and blockchain technology.
"If Boutonnat becomes the head of the CNC, the films of Philippe Garrel will end up being financed under the same economic criteria as the films of Franck Dubosc," tweeted producer Saïd Ben Saïd, likening the works of Directors' Fortnight regular Garrel with mainstream comedy hits starring popular actor Dubosc.
A government statement announcing Boutonnat's appointment said it was the first time that a cinema professional had been selected to preside over the CNC.
It added Boutonnat had been given the mission of "transforming the CNC to adapt it to the upheavals hitting the sector at the same time as respecting the foundations of French cinema".