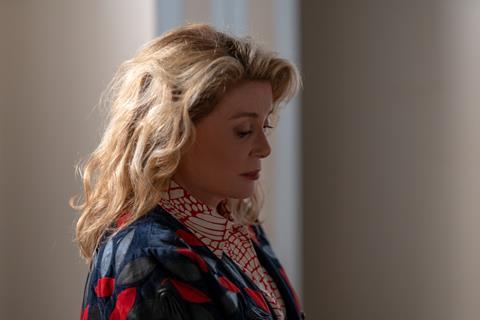 An alliance of leading Belgian production companies, Artemis, Frakas, Tarantula and Gapbusters, are to join Belgian outfit O'Brother Distribution as partners alongside fellow producer Versus, the original founder of the outfit in 2009.
The company now aims to double the number of films it releases each year to up as many as 25, with the focus on commercial independent Belgian titles, including third-party acquisitions. It will also continue to buy big independent titles such as recent pick-up Emmanuelle Bercot's Out of Competition Cannes title Peaceful (De Son Vivant), starring Catherine Deneuve.
The company's general manager Thomas Verkaren is in Cannes this week looking for new pick-ups for 2022.
"We are mainly a distributor of films made in Belgium, not only majority films but also minority films, French films for example that are post-produced in Belgium by Belgian people in Belgian studios," he said. "The stamp 'Made in Belgium' will be pushed very hard."
In addition to Peaceful, O'Brother is in Cannes with two more films in Official Selection: Julia Ducournau's Competition title Titane and Samuel Benchetrit's Love Songs For Tough Guys in Cannes Premiere.