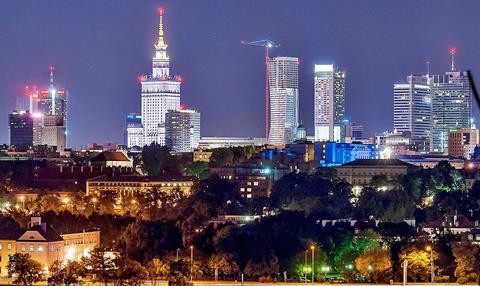 Film and TV production in Poland is set to resume on May 18 as the country moves to relax Covid-19 restrictions.
The announcement by the Polish government will end two months of disruption to the industry, which saw cinemas in the country close their doors on March 12 and film sets follow suit shortly after.
The Polish Film Institute told Screen that it was now awaiting more detailed guidelines for shooting from the government's health office.
These are expected in the coming days and are expected to see crew members having to wear facial covering while actors and crew will need to observe social distancing measures. Restrictions on the number of people on set are also set to be highlighted while groups of crew members will be discouraged.
Poland has been working to increase the level of production in the country, introducing a 30% cash rebate at the start of 2019. A €12m ($13m) incentive scheme also saw the Polish Film Institute support 26 projects in its first year.
Features set to be filmed in Poland include crime drama Rhino, from Ukrainian filmmaker Oleg Sentsov following his high-profile release from prison in Russia last year; and Jonathan Glazer's Auschwitz-set drama The Zone Of Interest, set to be co-produced and distributed in the US by A24.
A date has yet to be announced for the reopening of cinemas.