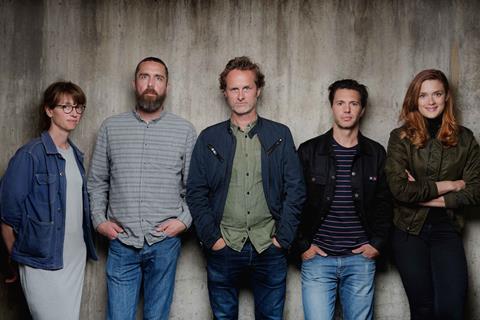 Shooting has begun on HBO Europe's Norwegian series Beforeigners, created by Lilyhammer duo Anne Bjørnstad and Eilif Skodvin.
Directed by Jens Lien (Jonny Vang), the series is produced by Rubicon TV, part of the Endemol Shine Group. HBO greenlit the series in June of this year.
With a cast led by Nicolai Cleve Broch (Acquitted) and Krista Kosonen (Blade Runner 2049), the series sees people from the past - 'beforeigners' - appearing when a new light phenomenon starts occurring across the world. The re-appearing people have no memory of what has occurred.
Ágústa Eva Erlendsdottir, Stig Amdam, Kyrre Haugen Sydness, Stig Henrik Hoff, Ragnhild Gudbrandsen, Oddgeir Thune and Eili Harboe round out the cast.
Filming is taking place on location in Oslo, with additional shooting in Lithuania. The six 45-minute episode series is set for a 2019 premiere. Executive producers for HBO Europe are Hanne Palmquist, Steve Matthews and Antony Root.
The title will premiere exclusively on HBO Nordic and across HBO Europe territories, and will be available on HBO in the US.