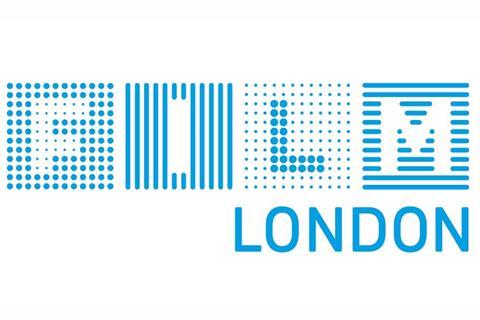 Film London and Apulia Film Commission have announced the projects selected for their joint development and co-production lab.
The initiative was announced last October and offers four projects each from the UK and Italy an intensive week of support, advice and guidance from industry professionals. The Lab will end with a pitching session in front of international financiers, including representatives from the Apulia Film Commission.
The projects include black comedy The Curse Of The Three-Legged Spider from Rook Films' Andy Starke (Free Fire) and Pietro Greppi; an adaptation of Italian best-seller 70 Percent Acrylic / 30 Percent Wool and comedy Two's A Crowd from writer/director Ed Wiles, whose short film City Lights was part of Film London's 2015 London Calling slate.
The lab will run from 5-9 February and is geared towards feature films budgeted at €1m and below from filmmaking teams seeking co-production opportunities and creative sector tax relief afforded by both territories.
The full list of projects is below:
UK
· Cowboy Man (Comedy drama. Writer Gabriele Lo Giudice; director Charlie Cattral; producer Duncan Way)
· The Curse Of The Three-Legged Spider (Black comedy. Writer Eugenia Caruso; director Camille Griffin; producers Pietro Greppi, Andy Starke and Rook Films)
· Sarafina & Rosa (Comedy drama. Writer/director Athena Mandis; producer Marilena Parouti)
· Two's A Crowd (Comedy. Writer/director Ed Wiles; producers Femi Oyeniran and Victor Adebodun)
Italy
· 70 Percent Acrylic / 30 Percent Wool (Drama. Writer Jeremy Parkinson; director Francesco G. Raganato; producer Carla Quarto Di Palo)
· Cattre – The Death Lullaby (Horror. Writer Luca Pedretti; director Edo Tagliavini; producers Ivan D'ambrosio and Alessandro Riccardi)
· My Best Friend (Crime drama. Writer Andrea Garello; director Riccardo Paoletti; producer Daniele Esposito)
· Twinge (Psychological thriller. Writers Paolo Licata and Jacqueline Haigh; director Paolo Licata; producer Paolo Monaci Freguglia)
Adrian Wootton OBE, Chief Executive of Film London and the British Film Commission, said: "This initiative represents the first concrete step in a wider programme of work with the Apulia Film Commission that encompasses production finance, screen tourism and talent development. European partnership like this show that London remains open for business across the film and wider creative industries."