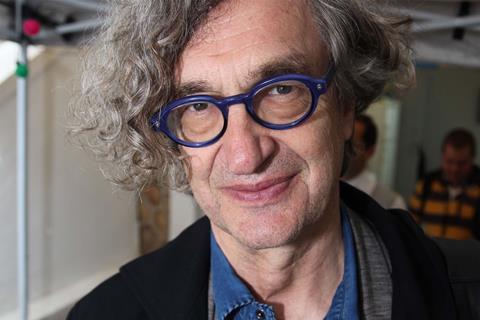 New films from Argentina's Lisandro Alonso and Russia's Viktor Kossakovsky and production companies including Wim Wenders' Road Movies, are among the six projects to receive over €1m in production funding from the German-French Funding Committee administered by the German Federal Film Board (FFA) and France's CNC.
Toni Erdmann production company Komplizen Film and French delegate producer Luxbox SAS received €250,000 for Alonso's Eureka, a drama about Native American culture set between 1870 and 2019 that will take place in the US, Mexico, and the Amazon rainforest.
Eureka's is also being produced by Lisbon-based Roses Films and Alonso's own Buenos Aires company 4L.
French director Laurent Larivière's second feature Joan Verra received €443,825 for Paris-based 2.4.7 Films. It had previously been pitched at the 2018 Film Meeting. Cologne-based Gifted Films West is onboard as the German co-producer.
Joan Verra is about a woman who begins to lose her memory and starts to remember the events that marked her life from a new perspective.
Documentary and deveopment funding
This funding round also supported the production of two documentary features. Steffi Niederzoll's An Iranian Woman, a German majority co-production between Made in Germany Filmproduktion and Gloria Films Production, received just over €160,000 from the fund. Niederzoll, a graduate of Cologne's Academy of Media Arts (KHM), will use secretly shot video footage to present the situation of women living in Iran.
French filmmaker Stephane Malterre is returning to Syria for his new documentary The Tortured about the deserted Syrian military photographer going by the name of 'Caesar' who brought thousands of images of people tortured in Syrian prisons to the attention of the wider public. France's Les Films d'Ici and Germany's Katuh Studio received €150,000 in production support.
The two projects to receive development support are Kossakovsky's documentary Architecton and Cypriot writer-director Myrsini Aristidou's debut feature Iris. Each received €30,000. Architecton is being produced by Heino Deckert's ma.ja.de Filmproduktion with Nantes-based Les Films du Balibari.
Iris was developed at the Cannes Cinéfondation residency, Berlinale Talents and Torino Film Lab among others. It is about a 13-year-old girl who goes in search of her long-lost father when she gets into some trouble at school. The project is being produced by France's The Living with Wim Wenders' Berlin-based Road Movies.
New Franco-German initiative launched
The funding awards were announced at the German-French Film Meeting in Mulhouse. The event also served as the launchpad for a new German-French initiative, the Full Circle Lab Upper Rhine, a year-long development programme for feature projects.
Six projects were selected to participate in residential workshops and mentoring in the first cycle during 2020. They include the French-Finnish writer-director Mikael Marignac's debut feature Liisa & Olavi, to be produced by veteran French producer Philippe Avril's Les Films de l'Etranger, and German director Aline Fischer's second feature, the romantic drama The Entertainer.
The lab is financed by Eurométropole de Strasbourg and Région Grand Est within the European Union's INTERREG Film en Rhin Supérieur/Film am Oberrgein project.