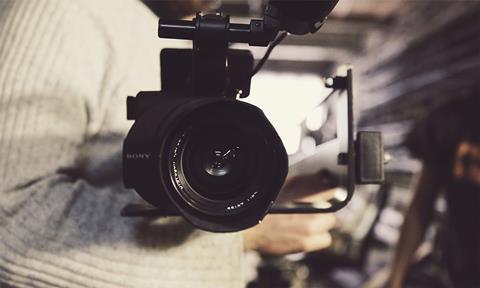 The latest round of bidding between independent distributors, streamers and studios for the plum film packages gets underway this week at the Pre-Cannes Screenings (June 21-25), albeit under drastically different circumstances from a year ago.
Sixteen months after lockdowns began in the west, there is hope. Yes, differing government responses and vaccination rollouts have highlighted shocking inequality, with Latin America, India and other regions mired in the pandemic. Yet the business marches on. Money never sleeps, as a notorious Hollywood antihero once said.
Production has been returning, emphatically so in Australia and the UK, where government support measures have allowed the sector to thrive. In the UK, the flipside of that encouraging development is that department heads and crew have become so hard to come by that fees are shooting up.
On-set covid protocols remain in place and in the US, the eagerness to return to work has created its own tensions. The belief in the community is there will be an easing of protocols later in the summer to fall in line with relaxing of state rules governing outdoor gatherings and the workplace. For smaller independent producers, struggling with the high cost of protocols (which multiple sources say can increase a budget by up to 30%) and union red tape, it cannot come soon enough.
Cinemas have been returning after closures that lasted months, in some cases a year. Exhibition's loss has been streaming's gain, and the pandemic has accelerated the shortening of the exclusive theatrical window.
Studios are experimenting with hybrid releases involving digital and streaming platforms, and the theatrical runway in the US has shrunk to between 17 and 45 days – down from 75 at the start of 2020. Savvy exhibitors have struck revenue-share deals with studios on PVoD releases after shorter exclusive theatrical runs. The Rubicon has well and truly been crossed.
The UK also appears to be headed in this direction. Yet, as Arianna Bocco, president of US indie day-and-date pioneer IFC Films noted at Screen's Restart Conference in May, many international distribution plans are still predicated on a 90-day exclusive theatrical window. Bocco, who recently announced a US deal on Paul Verhoeven's Cannes Competition selection Benedetta, likened windowing to "the Wild West".
Theatrical business has been encouraging. Independent thriller Wrath Of Man is closing on $70m internationally for Miramax, while several studio tentpoles are performing well: international markets have already propelled Universal's F9 to $292m ahead of Friday's US release; Paramount's A Quiet Place Part II has crossed $125m in North America and is closing on $100m internationally; Sony's Peter Rabbit 2: The Runaway approaches $100m worldwide, the bulk of that coming from international; and Warner Bros' The Conjuring: The Devil Made Me Do It will cross $150m worldwide this week, as Disney's Cruella has already done.
Pre-sales packages
These days studios can pursue a range of distribution options, and so can players in the independent space. Sales agents are approaching the Pre-Cannes Screenings aware of this as they chart a course of responsible financial stewardship of their slates, and will be looking for worldwide deals with streamers, and territory deals with buyers, depending on the package and what buyers are willing to bid on.
Millennium Media, which has licensed Has Fallen and Expendables films to independent distributors, just sold Kate Beckinsale thriller Jolt to Amazon Studios and enters the market with The Enforcer, an Antonio Banderas noir thriller that is expected to appeal to territory buyers.
Overall there is a strong mood of optimism coursing through the business. AGC Studios just screened footage from Roland Emmerich's high-budget sci-fi Moonfall and the response from those distributors who pre-bought the project has been enthusiastic.
A robust roster of commercial pre-sale packages on offer this week includes Doug Liman's Everest with Ewan McGregor and Mark Strong at HanWay Films, Voltage Pictures' Renny Harlin action thriller Refuge, FilmNation's Pussy Island from debutant director Zoe Kravitz with Channing Tatum, Embankment Film's Golda Meir biopic with Helen Mirren, Oliver Stone's Cannes Premiere selection JFK Revisited: Through The Looking Glass at Altitude, Rachel Weisz and Colin Farrell reunited on Todd Solondz comedy Love Child at Madriver International, and A24's Disappointment Blvd. from Ari Aster starring Joaquin Phoenix.
French sales agents are adopting a dual approach. They are kicking off pre-sales on appealing titles including Wild Bunch's Tori And Lokita from the Dardenne brothers, Elle Driver's period thriller Party Of Fools with Léa Seydoux, and Pathé's family drama L'Immensita starring Penelope Cruz.
Pre-Cannes Screenings do not include films from Cannes Official Selection or parallel sections, so sellers will pave the way for pre-sales and continue those talks into the physical festival and hybrid market in July.
"There's a real acknowledgment that people want the theatrical experience," says HanWay Films managing director Gabrielle Stewart. "I really hope that Everest is that dream, that theatrical experience from a big theatrical director."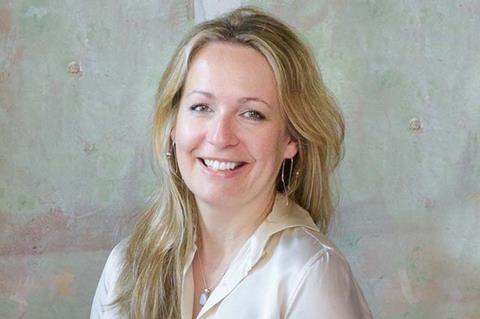 Talent from Everest will take part in HanWay's virtual presentation on Monday (June 21) where Stewart is also promoting Robert Connolly's eco-friendly drama Blueback, on which US rights are available, and Ruth Paxton's psychological horror A Banquet from the Great 8 showcase of emerging UK filmmakers.
Liman is preparing to start shooting Everest in early 2022, before he goes even higher and flies into space to film an action adventure with Tom Cruise. Stewart says progress in technology mean Everest can get made independently for a "fraction" of what studios would make it for.
"This is pure cinema… Making this five years ago would have cost double, but with drones and special effects and the skillsets of the team involved, you can make it for a price point that I hope the independents will be able to buy into."
Completed films always bring benefits, but right now A-list pre-sales packages are particularly appealing. "If you're looking to release right away, you're in a big traffic jam and there are also a lot of studio films coming," says Stewart. "If you've got a film for the autumn or early next year, great."
Highland Film Group has multiple films in post such as the action adventure Supercell with Alec Baldwin, Panama starring Mel Gibson and Cole Hauser, and thriller Wash Me In The River with Robert De Niro, Jack Huston and John Malkovich, while action thriller Bandit with Mel Gibson and Josh Duhamel is nearing the end of production.
The return to production has put an even greater squeeze on available talent, which is especially tough on the smaller independent productions.
"Coming out of the pandemic, everybody was anxious to put talent into anything because nothing had been made," notes Highland Film Group president of international sales Todd Olsson. "But now we're back into that competitive cycle and even more so with big money being spent by a variety of [streamers]. It's about finding the right commercial project and being able to get talent into it."
Independent filmmakers, says Olsson, are becoming more open-minded about their options. "Theatrical demand has become relaxed, shall we say, in terms of what is actually getting out there and what size release actually makes an impact anymore. Producers are now looking at the long-term playability of a movie.
"We're looking at the size [of a project] and backing into a realistic, executable budget against an independent film without having to force a theatrical for it to be successful… so that you're able to get the numbers that you need, and everybody's covered."
Protecting buyers' rights
More than ever, independent buyers know they must maximise what they have and hold on to their heavyweight commercial prospects when streamers move in with huge offers for worldwide buyouts. Case in point is CODA, Sian Heder's Sundance sensation that Pathé International had pre-sold in select territories to get the feelgood award winner financed before Apple acquired the completed film in a festival-record $25m worldwide deal.
Buyers including Eagle in Italy, Nordisk in Scandinavia, and Sun in Latin America were shocked when they heard about the deal, and resolved to hold on to their theatrical rights. They also pushed back against a proposal by one Hollywood agency to insert buy-back clauses and kill fees into contracts to compensate for occasions when a streamer buys out the world after sellers have licensed territories.
"The distributors have made it clear they're not willing to necessarily give the rights back easily [in such situations] and whether that's negotiating kill fees or some other terms up front… it's up to the individual distributors," says Jen Gorten, a production and sales executive at Sierra/Affinity.
Stewart adds, "If we can't set up movies by getting the independent international buyers to commit to MG's then our model is broken. We need people to take risks and come on board early and if they feel that they can't hold on to their rights, that model will go."
Wearing her sales hat, Gorten has seen "great resilience and adaptability" from territory buyers, which is being reflected in new deal terms. One prominent packaging agent says that a big internal talking point over the past year has been how to protect people in cases where a film that had been set up for a theatrical release suddenly pivots to digital.
"Having protections even as basic as approvals on what can happen with the movie – that stuff is all on the table," the agent says. "Maybe you're not going to get it from a major studio when they sell that movie outright to Netflix down the line, but on an independent film, with an independent financier, you can have a different conversation about who gets to call the shots."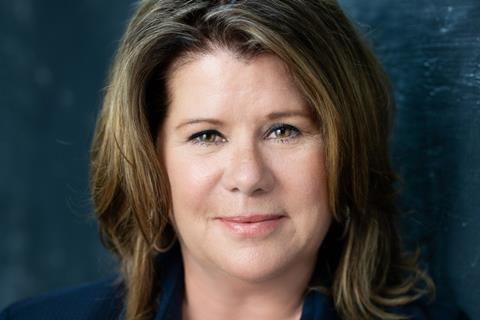 For producers on smaller independents, being in safe hands matters more than ever. Jenifer Westphal's New York-based Wavelength is an investor on the asylum drama Aisha starring Letitia Wright and Josh O'Connor, which Screen Ireland, BBC Film, RTE and the Broadcasting Authority of Ireland developed and financed, and Cornerstone is introducing to buyers.
It's the first international partnership for Wavelength, whose credits include Farewell Amor, Won't You Be My Neighbor?, and Where's My Roy Cohn?. Westphal enjoyed the spring shoot in Ireland and wants to do more.
"We've had success in the foreign markets and Europe in particular, because the US market can be really tough, especially on indies. I feel good to have this overseas at Cornerstone and at Cannes because this is the kind of film that will get the respect it deserves," she says.
"We still remain bullish on the indies… If we lose our indies, then we lose access to amazing directors like [Aisha writer/director] Frank Berry and the stories he tells and other directors who are coming up."