Kevin Smith-endorsed comedy marks first acquisition for the UK's Pulse.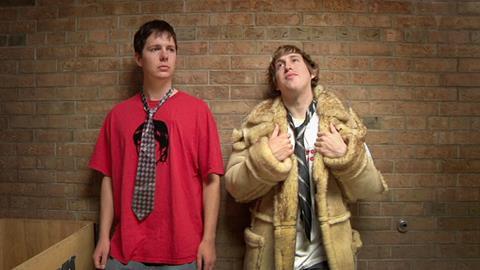 UK production company Pulse Films has made its first feature film acquisition, The Dirties.
The dark comedy, written and directed by young filmmaker Matthew Johnson and endorsed by cult director Kevin Smith, will be released through Pulse's own distribution arm in the UK and Ireland this June.
The film centres on movie-obsessed best friends Matt and Owen, who are the key targets for a group of high school bullies they call the Dirties. When the pair is assigned a class project, they set out to make their greatest film to date about their revenge.
Pulse launched its distribution arm in 2012 to handle the domestic distribution of its own film productions as well as other third party acquisitions and is headed by Anna Sissons.
Following on from their first release, Sundance title Shut Up And Play The Hits, Pulse is now planning to release a slate of features over the next 12 months including The Dirties and Who is Dayani Cristal? starring Gael Garcia Bernal.
Pulse CEO Thomas Benski said: "The Dirties fits perfectly alongside our slate of films produced here at Pulse and into our ongoing commitment to releasing innovative features that resonate with new cinema audiences. "
The deal was negotiated by Anna Sissons, Sam Sniderman, MD Film & Entertainment Pulse Films and Paul Grindey on behalf of Pulse Films and Flavio Donnini, MD at Ellipsis Media on behalf of the producers.
Speaking about young director Johnson, Benski added: "It is very important to us that Pulse becomes a trusted home for these new directorial voices. We are committed to building long-term relationships with talented young directors and will continue to help introduce their work to the world in effective and innovative ways."
The Dirties premiered at last year's Slamdance Film Festival where it was awarded both Best Feature Narrative and Slamdance Spirit Awards and picked up Best Picture at Fantastic Fest. It has also been an official selection at CPH:DOX, Locarno Film Festival, IBAFF and Jerusalem International Film Festivals.