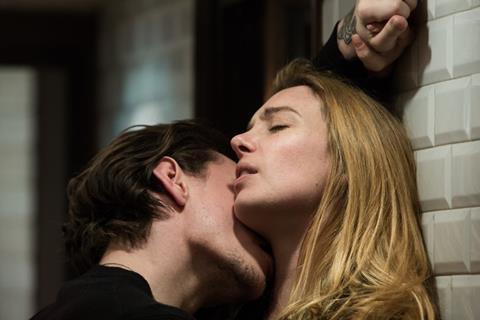 Pyramide International has unveiled a raft of deals on French-Lebanese director Danielle Arbid's Passion Simple after its well-received festival premiere at San Sebastian in September.
In fresh deals on the back of screenings at San Sebastian and Toronto, where it played in the TIFF Industry Selects section for buyers, it has been acquired for German-speaking territories (Wild Bunch Germany), UK (Curzon), Portugal (Pris) and FunFilm (Quebec).
In pre-sales, the French-language drama sold to Japan (Cetera International), CIS (Planeta Inform), South Korea (Jinjin Pictures) and Taiwan (Joint Entertainment).
Adapted from the best-selling confessional work of Annie Ernaux, the Paris-set feature stars French actress Laetitia Dorsch as a divorced academic who embarks on an obsessive affair with an enigmatic Russian diplomat, played by Russian ballet star Sergei Polunin (White Crow).
Having been selected for Cannes's 2020 Official Selection in June, the picture debuted in San Sebastian's main competition to warm reviews and has gone on to play at France's Festival Lumière and Busan, where it screened over the weekend.
The $2.5m feature was co-produced by David Thion and Philippe Martin at Les Films Pelléas and Belgium's Versus Productions. It is Arbid's fifth fiction feature and follows the semi-autobiographical Parisienne, a coming-of-age tale about a young Lebanese girl newly arrived in the French capital.
Pyramide Distribution plans to release Passion Simple in France in January 2021.