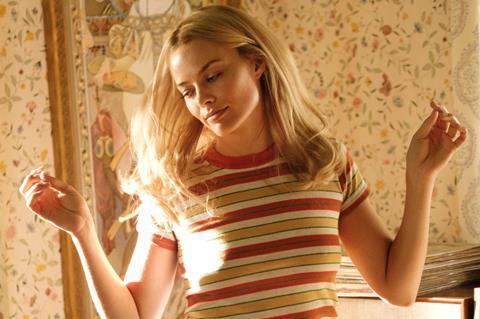 Quentin Tarantino has written an open letter urging those in Cannes not to reveal spoilers about Once Upon A Time… In Hollywood, which premieres at the festival tomrorow (May 21).
In a signed note posted on social media with the hashtag #NoSpoilersInHollywood, he said: "I love Cinema. You love Cinema. It's the journey of discovering a story for the first time. I'm thrilled to be here in Cannes to share "Once Upon A Time… In Hollywood" with the festival audience. The cast and crew have worked hard to create something original, and I only ask that everyone avoids revealing anything that would prevent later audiences from experiencing the film in the same way. Thank you."
So far the filmmakers have kept the plot of the film tightly under wraps. Set in 1969 Los Angeles, the film stars Leonardo DiCaprio and Brad Pitt as an actor and his stunt double navigating the rapidly changing film business. Margot Robbie plays Sharon Tate, who was murdered by the Manson Family, though its not yet clear how this fits into the story.
The embargo for reviews of the hotly anticipated title will lift early evening tomorrow.
It is set for release via Sony in the US on July 26.
#NoSpoilersInHollywood pic.twitter.com/d2cZcNfibh

— Once Upon a Time in Hollywood (@OnceInHollywood) May 20, 2019