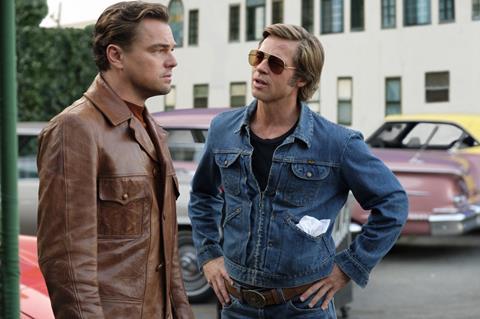 Quentin Tarantino has reportedly refused to recut Once Upon A Time… In Hollywood after Chinese authorities postponed the release of what would have been his first film to screen in the territory.
The filmmaker's ninth solo feature had been scheduled for release on October 25. Sources in Hollywood suggested violent content may have been a factor, however trade reports also touted the idea that Shannon Lee, daughter to the late Bruce Lee, may have intervened.
The reports say Lee and her family were unhappy with the depiction of the martial arts legend in Once Upon A Time… In Hollywood and appealed to China's National Film Administration to change the on-screen portrayal. In the film, Lee appears in one scene and is shown as an arrogant man who speaks disparagingly of Cassius Clay (Muhammad Ali) and says he could "cripple" him in a fight.
Bona Film Group, which invested in the film and acquired distribution rights in China, reportedly wants Tarantino to cut a version that would be acceptable to China's increasingly aggressive state censorship, however one trade report on Friday evening said the filmmaker was refusing to comply.
Once Upon A Time… In Hollywood has blazed a trail around the world through Sony, setting career-high opening weekend records for the filmmaker on its way to more than $225m at the international and $360m at the global box office.
Leonardo DiCaprio and Brad Pitt play the leads as an angst-ridden TV star and his laid-back stunt double and gofer, and Margot Robbie portrays the late actor Sharon Tate.