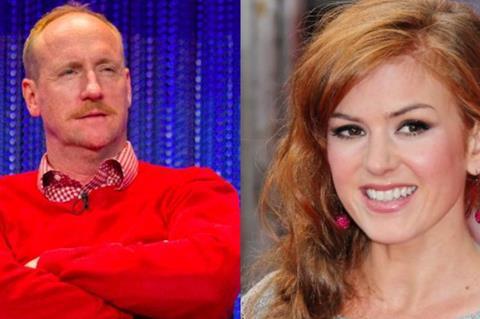 Matt Walsh (Veep, Widows) and Isla Fisher (Wedding Crashers) will star in the comedy Unplugging, which Radiant Films International will introduce to buyers on the Croisette next week.
Ted and The Hangover franchise editor Debra Neil-Fisher makes her feature directorial debut from a screenplay by Walsh and Brad Morris, who are producing with Deborah Liebling, Stephanie Laing, and Kevin Matusow and Carissa Buffel for The Traveling Picture Show Company.
The Gersh Agency and UTA Independent Film Group jointly handle US rights to the story about a couple who plan a last-ditch attempt to connect on a romantic getaway without children, gadgets, or social media.
Once away, they must contend with unearthly encounters, strong edibles, cranky locals, and a pesky one-eyed dog.
"My favorite films are relatable character comedies and travel adventure," said Neil-Fisher. "When I was sent this script, I thought, I've finally found a cinematic story that is both. I am beyond thrilled to work with amazing comedians like Matt and Isla who can help me create hilarious timeless characters that everyone can relate to."
Liebling added, "At this point, most people I know are closer with their phones than with their significant others. Brad and Matt have turned that social ailment into a wonderfully funny, relatable comedy which will motivate us all to take a digital break."
Radiant Films International's slate includes Tribeca audience award winner Plus One starring Maya Erskine and Jack Quaid; The Ride starring Chris 'Ludacris' Bridges and Shane Graham; upcoming thriller Stripped starring Charlie Cox and Brittany Snow; and Endless (AKA Undying) starring Alexandra Shipp and Famke Janssen.