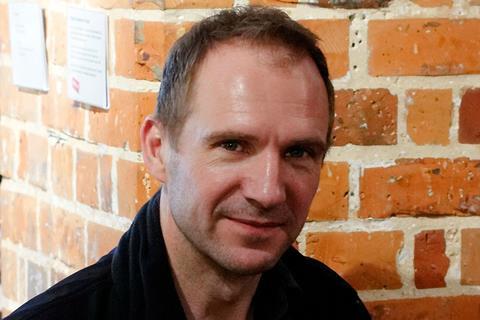 Ralph Fiennes (The Grand Budapest Hotel) will star in comedy Hallelujah for director Chris Addison (The Thick Of It).
Altitude Films Sales has acquired international rights to the project, which will be introduced to buyers in Cannes. Altitude's distribution arm will release the film in the UK and Ireland. Lorton Entertainment will co-finance and co-distribute the film.
Andrew Eaton (The Crown) and Gina Carter (Yardie) are producing the project, with shooting due to get underway in early 2019.
Jon Croker and Nicholas Adams wrote the screenplay, which tells the story of the chaotic creation and first performance of George Frideric Handel's Messiah, which he wrote as an oratorio for King George II.
The film is a Sprout Pictures and Turbine Studios production. Development was backed by BBC Films and the BFI.
Altitude's current slate includes Kevin Macdonald's Whitney, which will play out of competition at Cannes, and Asif Kapadia's upcoming doc Maradona, which the director recently revealed to Screen he is "still finishing" with a late-summer festival premiere "realistic".