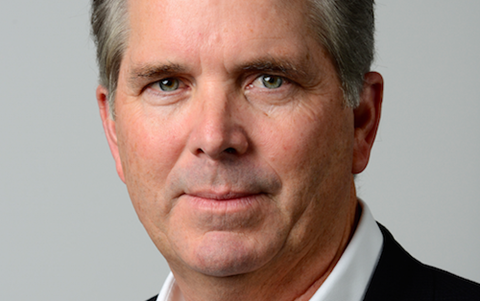 Mike Hopkins is leaving Hulu after serving as CEO since 2013 and will be replaced by Randy Freer in a busy period of personnel changes at the streaming platforms.
As Hopkins prepares to start in November as chairman of Sony Pictures Television, he leaves the company in good shape after overseeing the growth of a premium originals slate that includes The Mindy Project, The Path, and recent best drama Emmy winner The Handmaid's Tale.
The development comes in a busy period of personnel changes at streaming platforms. Earlier in the day it emerged that unscripted TV chief Conrad Riggs had become the fourth executive this month to be departing Amazon Studios.
Freer (pictured) currently serves on the Hulu board and has been president and COO of Fox Networks Group since 2013. He will be based at Hulu's headquarters in Los Angeles.
The Hulu board said in a statement: "We want to thank Mike for his leadership in steering Hulu to its current era of growth and success. Randy has a unique knowledge of Hulu and expertise building consensus among its owners, and an excellent track record leading a complex organisation at the nexus of the television business. There's no better candidate to lead Hulu as it embarks on its next chapter."
Freer said: "Hulu is at the centre of transformation in entertainment. Hulu's management team and employees have positioned Hulu to be a leader in defining the future of content creation, distribution and monetization – all while putting the viewer first. I'd like to thank Hulu's board for this exciting opportunity."
"Leading Hulu for the past four years has been the single most meaningful experience of my career," Hopkins said. "It has been an enormous privilege to work with this vibrant, creative and fearless team to build Hulu into the success it is today.
"I want to thank Rupert, Bob, James, Lachlan and the entire Hulu board for giving me this opportunity, and I am especially grateful to the more than 2,000 Hulugans who make Hulu such an inspiring place to be."
He also led the company's expansion into the pay-TV space earlier this year with the launch of its live news, entertainment and sports package.