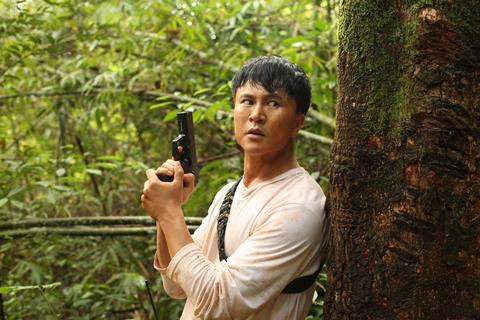 Toronto-based Raven Banner has picked up international sales rights to Cambodia's first million-dollar action film The Prey and will launch sales at the EFM in berlin next month.
XYZ Films represents North American rights to the film, which capitalises on the popularity of Jailbreak, the first Cambodian film acquired by Netflix that was directed by Jimmy Henderson from a screenplay by Michael Hodgson.
Henderson returns as director on The Prey and reunites with Hodgson and co-writer Kai Miller on the story of Xin (Gu Shang Wei), an undercover Chinese cop who gets arrested during a raid on a gang he infiltrated.
When he is slung in a remote jungle prison, Xin is targeted by a corrupt warden who invites wealthy businessmen to hunt his criminal charges. Gu Sheng Wei and Vithaya Pansringarm star.
Raven Banner's Michaelangelo Masangkay brokered the deal with producer Loy Te.