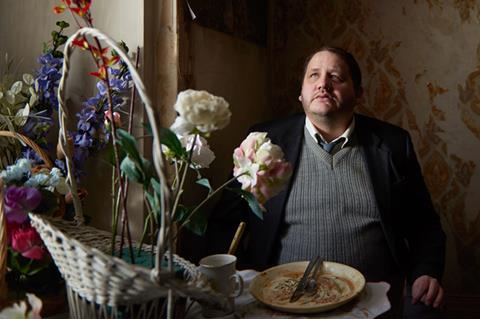 UK photographer Richard Billingham's feature debut Ray And Liz was named best film at the 59th Thessaloniki International Film Festival (Nov 1-11) winning the Theo Angelopoulos Golden Alexander award worth €8,000.
Ray And Liz is an autobiographical portrait of a dysfunctional family set during the Thatcher years. Luxbox has international rights.
The five-member international jury was headed by Romanian director Radu Jude and included Sandra den Hamer, director of the Filmuseum Amsterdam.
Eva Trobisch's All Good (Alles Ist Gut), staring Aenne Schwarz, won the Silver Alexander special jury prize and Schwarz won the Silver Alexander for best actress ex aequo with Marisha Triantafyllidou for Nikos Labot's Her Job.
Thai cinematographer Phuttiphong Aroonpheng's directorial debut Manta Rey (Kraben rahu) received the Bronze Alexander for best director as well as the best artistic achievement award for cinematographer Nawarophaat Rungphiboonsophit and the Greek parliament's human values award.
The film arrived in Thessaloniki as the best film winner in Venice's Horrizons pogramme. Jour2Fete is selling the film worldwide.
Jakob Cedergren was named best actor for his role in Gustav Moller's Danish thriller The Guilty. The film was acquired by One From The Heart for theatrical distribution in Greece from sales agent TrustNordisk. The Guilty also won the audience award for a foreign film in competition.
Further audience awards went to Christos Nikoleris' Refuge II: The Ice Path ( playing in the Greek film section), Alvaro Brechner's A Twelve-Year Night (Open Horizons section) and Tolga Karacelik's Butterflies (Balkan Survey section).
Industry awards
The main prizes in Agora, Thessaloniki's industry programme, were awarded to Vardan Tozija's M (working title), which received the €100,000 prize of the Crossroads Co-Production Forum presented by Greek post-production company 2|35, and was decided by an international jury, while Serbian director Marta Popivoda's Freedom Landscapes, won the Works in Progress award which consisted of services in kind from post produciton company Graal, awarded by a separate international jury.
Additionally, Portuguese director Martha Ribero received the €50,000 Eurimages Lab Award for her project Undergrownproduced by Joana Peralta of Videolotion.
Local presence
The mood in the local industry was upbeat as an impressive 38 Greek productions or co-productions screened at the festival. Hopes are high new funds will be made available for local filmmakers form the National Centre of Audiovisual Media and Communication (EKOME) following the launch of a 35% cash rebate for films shooting in the country in March.