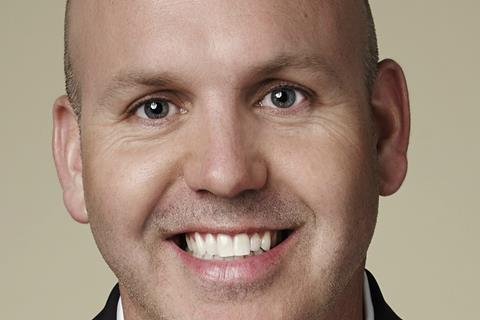 Ray Strache has been promoted to executive vice-president of global acquisitions and co-productions in a new role that straddles Twentieth Century Fox and Fox Searchlight.
As Searchlight's top acquisitions executive Strache's duties have expanded to include territory-specific opportunities for Fox worldwide.
At Searchlight, Strache has played an integral role in dozens of acquisitions such as Napoleon Dynamite, Little Miss Sunshine, Beasts Of The Southern Wild, Brooklyn and Jackie.
He will continue to work closely with Fox Searchlight's in-house production department to identify development content for the studio's cross-platform model.
At Fox he is tasked with working alongside Fox International chief Andrew Cripps and local teams in key Fox territories to seek out projects aimed at specific markets throughout Latin America, Europe and Asia.
Upcoming titles in this area include Chilean filmmaker Andres Wood's Araña and the latest Dragonball installment Super in Japan, as well as films in development in countries such as Mexico, Argentina, Germany, Russia, Australia, and Brazil.
"Ray has been an immeasurable and integral part of Searchlight and we couldn't be more thrilled with his promotion," Searchlight presidents Stephen Gilula and Nancy Utley said. "We look forward to his continued success on the acquisitions and production front, especially for new avenues of content."
"Our entire team at Twentieth Century Fox International is looking forward to leveraging Ray's excellent international experience and contacts to expand and grow our business in key territories," Cripps said. "Given his tenure at Fox he will be able to fit in quickly and work very effectively with our territorial teams around the globe."
Strache added, "In this dynamic film world, having the chance to continue on with Searchlight while also looking to the globe for new and exciting opportunities for TCF is truly my dream job. I am thrilled to be part of this next chapter in TCFF's storied history of identifying and nurturing talent worldwide."
Strache has spent more than two decades on the Fox lot. He began his career as assistant to then-chairman Tom Rothman, was subsequently promoted to acquisitions manager and held a number of titles throughout the years, most recently senior vice-president of acquisitions and co-productions at Fox Searchlight Pictures.