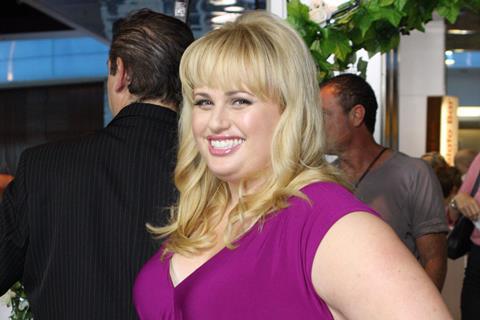 Actress Rebel Wilson has been awarded A$4.56M ($3.6m) in her libel case against Bauer Media, a record for a defamation case in Australia, according to her lawyer.
In June, the Pitch Perfect star won her case against the magazine publisher over a series of articles which she said damaged her career.
A six-person jury ruled that Wilson was defamed by eight articles which accused her of lying about her real name, age and childhood.
Justice John Dixon told the Supreme Court of Victoria on Wednesday (12 Sept): "Substantial vindication can only be achieved by an award of damages that underscores that Ms Wilson's reputation as an actress of integrity was wrongly damaged in a manner that affected her marketability in a huge worldwide marketplace."
He added: "The extent of the publication of the defamatory imputations was unprecedented in defamation litigation in this country.
Wilson said she was fired from Kung Fu Panda 3 and Trolls because of the scandal created by the articles. "Month after month, doors that used to be open were shut," she said in June.
The damages comprised A$650,000 in general damages, including aggravated damages, and A$3,917,472 in special damages for opportunities of screen roles lost because of the articles. Wilson said she would give away the money.
On Wednesday morning general counsel for Bauer Media, Adrian Goss, said the company was considering the judgement.
The publisher argued in court that the articles did not impact on Wilson's career. Dixon said: "At trial and in the full media glare Bauer Media attempted to characterise its articles as true, trivial, or not likely to be taken seriously." This was rejected by the Jury.
Response
Wilson made a series of statements about the case on Twitter today: "Today was the end of a long and hard court battle against Bauer Media who viciously tried to take me down with a series of false articles," she said.
"Today Justice Dixon accepted that Bauer Media subjected me to a sustained and malicious attack timed to coincide with the launch of Pitch 2.
"Justice Dixon has awarded me a record sum and I'm extremely grateful for that. It is 4 times the Australian record.
She added: "To me though, this case wasn't about the money. I'm looking forward to helping out some great Australian charities and supporting the Oz film industry with the damages I've received."