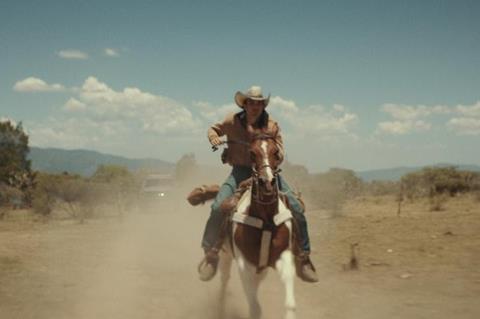 The rebranded GuadaLAjara Film Festival in Los Angeles has announced an entirely digital line-up due to the pandemic with Conor Allyn's migration drama No Man's Land and Carlos López Estrada's LA-set musical Summertime bookending the 10th annual event.
Formerly known as Festival International de Guadalajara in Los Angeles, the event runs from December 17-19 and acts as a bridge for Latino filmmakers between Hollywood and Latin America.
Monica Ramirez, CEO and founder of the non-profit Justice4Women Foundation supporting migrant women and promoting better living and working conditions, will receive an inaugural award as the festival pays tribute to leaders behind organisations that set up a better future for Latinos. Festival heads said all of this year's net box office will be donated to the Foundation.
Programming includes three Masterclasses on the female gaze, animation, and writing partnerships; a work in progress sidebar; and Rodrigo Reyes' centrepiece screening and Conquistador drama 499.
"The festival's new mission is to show the best of Latin American cinema, and open doors for emerging Latinx creators, with the intention of cultivating a borderless film industry" said festival director Ximena Urrutia Partida.