The sequel recorded the biggest ever domestic opening for a German film.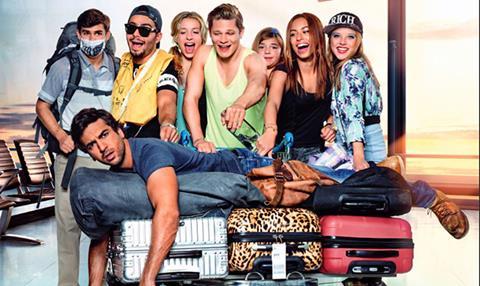 Fack Ju Göhte 2, the sequel to 2013's Fack Ju Göhte, has scored its first batch of international deals, with Berlin-based Picture Tree International securing multiple pre-sales.
These include: Big Bang (Hungary); Cinemart (Czech Republic and Slovakia); 2i Film (Croatia, Slovenia, Serbia, Bosnia and Herzegovina, Kosovo, Montenegro, Macedonia and Albania) FIL Vision (Kazakhstan and Krygyzstan) and Luxor (Russia and CIS).
The film's opening weekend haul of $20million was the biggest ever for a German film in the domestic market.
It then went on to see a first week gross of $33.3million, making it the most successful theatrical release in Germany this year.
The film, which again stars Elyas M'Barek as schoolteacher Zeki Muller, is directed and written by Bora Dagtekin, who also penned and directed the first instalment.
In the sequel, Muller takes his class to Thailand in an attempt to strengthen his school's reputation.
Its predecessor, which was internationally titled Suck Me Shakespeer, went on to gross $70million domestically.