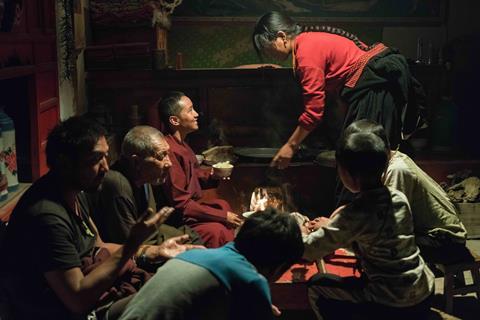 Beijing-based sales outfit Rediance has picked up international rights to Pema Tseden's Tibetan-language drama Balloon, which will receive its world premiere in the Horizons section of this year's Venice film festival.
The film is produced by Tang Dynasty Cultural Communication, Factory Gate Films and Mani Stone Pictures, along with iQiyi Pictures, the production arm of the Chinese streaming giant, as co-presenter.
Set on the Tibetan grasslands, the film revolves around an ordinary Tibetan family, whose peaceful existence is shattered by the appearance of a condom, sparking a series of embarrassments and a dilemma.
Pema Tseden's last film, Jinpa, produced by Hong Kong's Wong Kar Wai, won the best screenplay award in the Orizzonti section of last year's Venice film festival. His credits also include Tharlo (2015), which won the Grand Prize at Tokyo Filmex, The Sacred Arrow (2014), Old Dog (2010) and The Silent Holy Stones (2005).
Rediance is also handling international rights on three films that will premiere at the upcoming Locarno film festival, including Indonesian filmmaker Yosep Anggi Noen's The Science Of Fictions, selected for international competition, and Mexican director Carlos Lenin's The Dove And The Wolf, screening in the Filmmakers of the Present competition.
The third Locarno title on Rediance's slate, documentary fiction Krabi, 2562, co-directed by Ben Rivers and Anocha Suwichakornpong, has been selected as the opening film of the festival's Moving Ahead section.