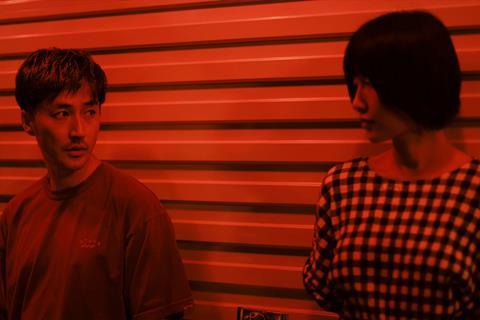 Paris-based sales company Reel Suspects has lured Film Movement in North America and The Klockworx in Japan to Ma Xue's erotic drama White River. The film has also sold to Germany and Austria (Donau Films) and South Korea (Lumix).
It world premiered in Rotterdam's Bright Future Competition and follows a woman whose routine of cooking, cleaning and observing strict quarantine rules is disrupted when she becomes entangled in an erotic web with her husband and an enigmatic young waiter. Deals in South Korea and Germany are currently in negotiations.
White River is produced by Yilu Partners and Dreama Pictures, the Mandarin and English language film stars Tian Yuan, Song Ningfeng and Xu Weihao. The South Korean production is the director's first feature that she also wrote, directed and produced. The prolific Beijing-born filmmaker who studied in Seoul is already in post-production on her second film Sonata Of Wave and is working on her third feature titled Aroma Dreams, expected to wrap production in 2023.
Reel Suspects is also at EFM with Dick Verdult's Rotterdam dark comedy If Yes, OK, Dario Lonjak's Croatian heist road movie Savages and Japanese filmmaker Keishi Kondo's sci-fi horror New Religion.