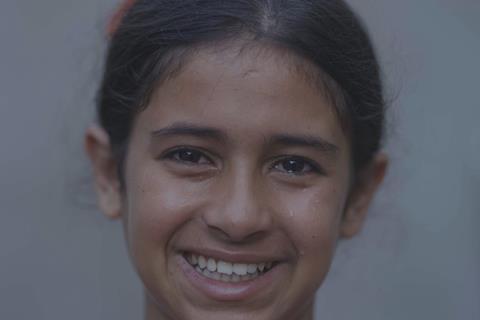 UK production stalwart Revolution Films is making its distribution debut with Eleven Days In May, a documentary narrated by Kate Winslet about the bombing of Gaza in May 2021.
It filmed in 2021 and completed post-production in January this year. It is co-directed by Mohammed Sawwaf of Palestinian production company Alef Multimedia, and Revolution founder Michael Winterbottom.
At least 60 children were killed in the Palestinian territory of Gaza over the course of 11 days of bombing in May 2021.
Eleven Days In May is described by Revolution as "a simple memorial to the children who lost their lives. Their families remember their sons and daughters, brothers and sisters, their hopes and dreams and ambitions."
Revolution will distribute the film exclusively in Picturehouse cinemas in the UK from May 6, to coincide with the first anniversary of the bombing. 10 cinemas have booked the film already.
The film is produced by Ben Pearce and Winterbottom for Revolution and by Sawwaf for Alef, with Hashim Alsaraf. Revolution's Melissa Parmenter is executive producer; Arrival and Ad Astra composer Max Richter has written the score.
Distribution debut
It marks a first distribution venture for Revolution, the company founded by Winterbottom and Andrew Eaton in 1994 (Eaton departed in 2016). It has produced all of his films since then including 24 Hour Party People, 9 Songs and Greed, plus The Trip series and films with Steve Coogan and Rob Brydon.
The company also has a track record of conflict-related content, including Winterbottom's 1997 Cannes Competition title Welcome To Sarajevo; 2003's In This World, which won the Berlinale Golden Bear and Bafta for best film not in the English language; and 2006 Berlinale Silver Bear winner The Road To Guantanamo.
"Despite the severity of the war, when we listened to the families during the filming, and saw the sorrow they felt for the loss of their children, their reactions were more difficult for us than the experience of the war itself," said Sawwaf.
"The film is a very simple act of remembrance," said Winterbottom. "It is easy to hear about a war in a far off country and not worry too much about it. This film tries to give the children, and the families who grieve for them, a voice. If people hear their stories, perhaps they will not be forgotten. If we can imagine ourselves in their place, we can understand that war is never a solution, it is always the problem."