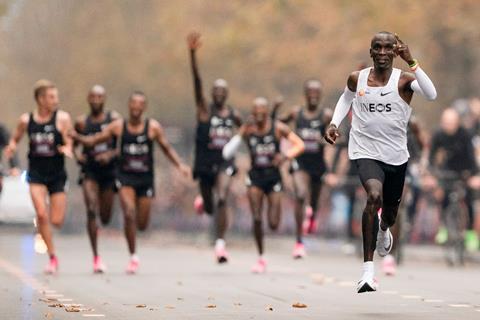 A documentary about record-breaking marathon runner Eliud Kipchoge is on track from the Ridley Scott Creative Group and is being introduced to buyers at the American Film Market (AFM) by Dogwoof.
Kipchoge: The Last Milestone will be directed by Jake Scott (son of Ridley Scott) and follows the Kenyan athlete's journey to becoming the first person in history to run a marathon in less than two hours. It is produced by Rose Plummer and is now in post-production. Scott is executive producing with Kevin Macdonald and Kai-Lu Hsiung.
It marks the first documentary feature to be directed by Scott. His previous credits include Toronto 2018 drama American Woman and Welcome To The Rileys.