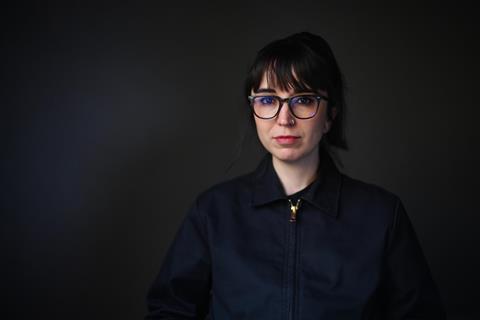 Mexican writer-director Michelle Garza Cervera, whose debut feature Huesera won two awards at Tribeca Film Festival last month, is now writing an English-language horror film called The Tyrant Woman (La Tirana) to be set in the world of salsa dancing.
"To me, salsa speaks so much about the dark sides of humanity but it's funny because you are dancing to it," the writer-director said of the project which she plans to set in Miami.
Cervera is also developing a cyberpunk drama series called Lagunitas, set in a fictional Mexico-US border town that she is co-writing with novelist and her regular writing partner Abia Castillo.
The in-demand young filmmaker revealed details of these new projects this week at the Neuchâtel International Fantastic Film Festival (NIFFF) in Switzerland where Huesera is screening in the international competition. Last month, Huesera, sold by XYZ Films, won both the best new narrative director award and the Nora Ephron award at Tribeca.
As was recently announced, Cervera has also signed to direct That Summer In The Dark, an adaptation of Argentinian author Mariana Enríquez's short story. Enriquez is on the main festival jury this week in NIFFF. The story is set toward the end of the military dictatorship in Argentina but Cervera will be setting her adaptation in Mexico in the 1990s, at the time when there was an economic crisis.
"It speaks a lot about the fascination as a teenager that I had with these American classic serial killers that even involve a romantic element - this idea of a genius mind of someone who is never caught," she told Screen . "But there's a moment in life in Latin America when you realise that that femicide violence really touches even the place where you live…it's that moment in life when you realise that the violence you see in Hollywood can really get into your home and your personal relationships."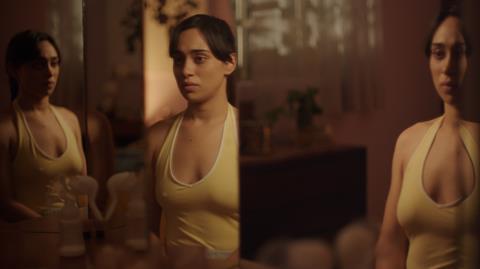 The film is being made through production outfit El Estudio and has secured development backing from IMCINE, the Mexican film institute.
Busy dance card
Cervera is also moving ahead with another horror project, Palizada, which she has developed through production/distribution outfit Piano (a co-producer on Palme d'Or winner Triangle Of Sadness). It is set in Campeche, a small town in the south of Mexico, and is about a grandmother and her relationship with her granddaughter. "It's really like an Invasion Of The Body Snatchers story. It has a very strong element of alien invasion," Cervera explained.
Both Palizada and That Summer In The Dark are likely to shoot next year. .
Huesera, made as a co-production with Peru, stars Natalia Solián as a young pregnant woman whose life unravels in horrific circumstances. It is due to be released theatrically by XYZ in the US toward the end of the year.
Todd Brown, head of international acquisition at XYZ Films, has championed Cervera's short films for several years.
Huesera's next step on the festival circuit is at the Bucheon International Fantastic Film Festival (Bifan) where Cervera will be presenting the film in the international competition.